During the Last Supper, Jesus promised to send the Holy Spirit to remain with His Church forever. That promise was fulfilled through the charismatic experience at Pentecost.
Repeated affirmations by our Popes have encouraged us to embrace the charismatic dimension of our faith. More than 120 million Catholics in 235 countries have experienced the touch of God through the renewal. But there is more…so much more for each of us!
The Life In The Spirit Seminar continues the Pentecost miracle today in our communities. The Holy Spirit wants to empower us, to give us His gifts and to touch us personally.
Fr. Raniero Cantalamessa OFM, Cap., Preacher to Papal Household writes in his book, Praying for the Outpouring of the Holy Spirit As by a New Pentecost, the following:
There were four stages in the events of Pentecost: They were all filled with the Holy Spirit; they proclaimed God's mighty works; God poured out His charisms on all flesh; and the Father made Jesus Lord. The principal instrument by which the renewal in the Spirit "changes people's lives" is the baptism in the Spirit. This is a rite that occurs with gestures of great simplicity, in peace and joy, accompanied by an attitude of humility, repentance and openness to being children to enter the kingdom. It is a kind of epiclesis—that is, an invocation of the Spirit upon a member of the body of Christ. It is a renewal and actualization of Christian initiation. A personal Pentecost!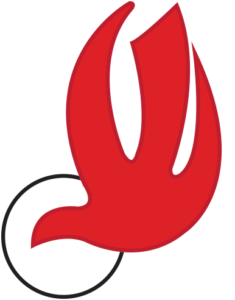 To some, He wants to give the gift of healing; to others, the gift of speaking in tongues; and to still others, the gift of prophecy. As St. Paul says in Corinthians 12:11, "…one and the same Spirit produces all of these, distributing them individually to each person as he wishes." The Catechism (CCC-799) tells us that these extraordinary or simple and humble graces of the Holy Spirit called 'charisms', have been given to benefit the Church and should be accepted with gratitude. They are a wonderfully rich grace for the apostolic vitality and for the holiness of the entire Body of Christ.
If you would like a deeper union with God, a greater love for others, a fuller presence in your life of the fruit of the Holy Spirit, a fresh appreciation of Scripture, a desire for Christian fellowship, one or more of the charismatic gifts of the Holy Spirit such as discernment and wisdom, then you won't want to miss a Life In The Spirit Seminar and this wonderful opportunity to experience the power and presence of the Spirit in your life!
Check your Magnificat, Diocesan and Parish calendars for upcoming Life in the Spirit Seminars in your area.