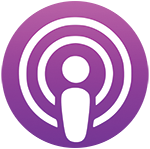 As we expand the Lord's ministry of Magnificat into new corners of the world, we are blessed to have technology at our fingertips. Through the media of radio, television, and the internet (YouTube and websites), we can reach people more than ever before with the prayer of Our Lady:
"My soul proclaims the greatness of the Lord!" (Luke 1:46)
Share with whomever you meet that we have:

Please dip into this wealth of information we have made available to the world about Magnificat! Since 1981, our Ministry has proclaimed the Gospel and we hope you find these avenues of technology inspiring, uplifting, and grace-filled. God bless!