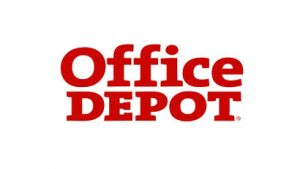 We have a working relationship with Office Depot/Office Max, also now known as ODP Business Solutions. This arrangement gives Magnificat members, their family and friends great print and finishing service pricing, but also adds discounts on many office supplies! Some exclusions apply such as technology items and gift cards. Although we have fabulous pricing year-round, we would recommend checking for local specials prior to major purchases.
We pray that this new arrangement with ODP will continue to be a blessing as well as freeing up Chapter funds that can be used to further evangelize the women in your community.
Effective May 1, 2022 there are new guidelines and materials for our program listed below. If you have any questions, please don't hesitate to contact our Magnificat Office at (504)828-MARY (6279) or email MagnificatCST@aol.com
May the Lord's grace and peace be with you,
Magnificat Central Service Team
In order to receive ANY discount, in-store or online, you must be registered for an ODP Business Solutions Account. 
---
Mobile Store Discount Program (app) replaces Magnificat Store Purchasing Card (SPC)
For more information on the new in-store program, click here: Store Discount Program Handout.Final
If you did NOT previously have an Office Depot Store Purchasing Account, use this link Magnificat ODP Sign Up Page to register for your new Magnificat ODP Business Solutions Account. Using this link will directly benefit the Ministry and obtain for you the best negotiated prices.
Note: The first time you log in to this Office Depot-ODP Business site you will register as a new user and you will select your own Username and Password.
If you have already registered for an Office Depot Business Account (aka former Store Purchasing Card), you will automatically be switched to an ODP Business Solutions Account. Login and Shop Now!
To view available in-store ODP Business Solutions Discounts, Click Here!
---
FAQ's for Office Depot – ODP Program
1. Can we still get the same great printing prices as we did before?
Yes, but only if purchased online through your registered account. Your orders can be shipped or designated for in-store pickup.
2. Are online and in-store discounts the same?
Not necessarily. Online orders will typically receive the best pricing.
3. Does the Office Depot-ODP Program apply to Chapters, outside the United States?
No, the contract only applies to Chapters in the U.S.
4. What types of payments are allowed?
In-Store discounts are applied using the ODP App and payments can be made using Cash, Check, or Credit Card.
Online purchases will be by Credit Card.
5. Is the discounted pricing ONLY for Chapter Service Teams or for everyone?
All discounted pricing is for EVERYONE – Magnificat members, their family, and friends. See: Magnificat ODP Business Solutions Flier. However, everyone must register to receive these benefits. Register for an account here: Magnificat ODP Sign Up Page
6. Will we also have to pay shipping and handling and taxes for these items?
Tax:  We have to pay tax on the items we purchase UNLESS the Chapter has a state sales tax exemption, in which case, they must contact our Magnificat Office Depot – ODP Account Manager Kyle Bauer (kyle.bauer@officedepot.com) to get it set up in the system.
Handling: There is no handling fee.
Shipping: Registered Members get Free delivery for online orders of $50 or more. (Most furniture, some technology, oversized items, and special order items are excluded. See our Magnificat Account Manager Kyle Bauer (kyle.bauer@officedepot.com) for full details).
Your online order can either be shipped or picked up in the store.
7. Will the OLD BAR CODE work when making purchases?
No, you will need to register online for the Store Discount Program and download the mobile app to access the discount in the Office Depot/Office Max® stores. Click on Store Discount Program Handout.Final for more information.
8. If another local store has the same item/model number for a lower price than Office Depot – ODP, will we still be able to get a store price match?
Yes, but you must bring the competitor ad to the Office Depot store for verification.