Magnificat was begun by a group of Catholic women from the Archdiocese of New Orleans who observed a need among Catholic Women for a faith-sharing experience in a relaxed social setting.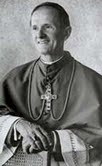 Magnificat was the inspiration of the late Bishop Stanley J. Ott (then Auxiliary Bishop of New Orleans) with the encouragement of the late Archbishop Philip Hannan (Archbishop of the Archdiocese of New Orleans). Its first function, a prayer breakfast took place on October 7, 1981.
Magnificat is a private association of the Christian faithful, whose statutes were originally approved by Archbishop Philip Hannan of the Archdiocese of New Orleans and are in accord with the norm of Canon 305.2 of the 1983 Code of Canon Law. While Magnificat began under the auspices of the Archdiocese of New Orleans and was first incorporated in the State of Louisiana, each local chapter functions with permission of the local ordinary and is incorporated in its respective state.
---
Founding Coordinator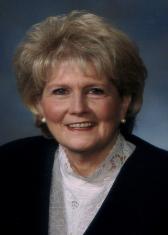 We are delighted to introduce you to our beloved Marilyn Quirk, founding Coordinator of Magnificat for 31 years and now Coordinator Emeritus of its Central Service Team.  Much like a spiritual mother to all of her Magnificat daughters, she is truly God's gift sent to us for these exciting times in which we live.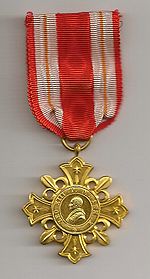 While studying to become an Episcopal medical missionary in 1958, Marilyn converted to Catholicism.  Devoted to Our Lady and attentive to the promptings of the Holy Spirit, she has been involved in the Catholic Charismatic Renewal since 1970. Presently, she serves as a member of the Steering Committee for the Southern Regional Conference and has served on the National Leadership Council of the Renewal.
Striving to live a life of devoted service to God, her family and her church, she and her husband, Peter, are especially proud of their six children and thirteen grandchildren.  Members of the Knights of the Holy Sepulchre and Legatus, Marilyn and Peter have served their parish, St. Angela Merici in New Orleans, as extraordinary ministers of the Eucharist.
---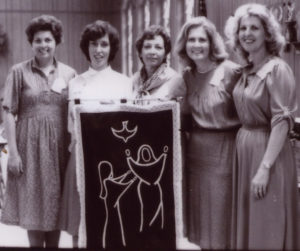 Magnificat was born out of the Catholic Charismatic Renewal and has been nurtured by it.
From left to right: Judy Zelden; Patti Mansfield, Speaker; Lorraine Levine;
Marilyn Quirk; and Yvonne Hymel
---
40 Years of Magnificat Highlights
Donna Ross shares memories from the first 40 years of Magnificat with the Orange County California Chapter. Watch the video to walk down memory lane.