Join Magnificat's Mission!
There are several ways you can join Magnificat's Mission to proclaim the greatness of the Lord!
1) Donate Online: Provide a one-time or ongoing commitment with a credit/debit card or ACH from your bank account.
2) Donate by Check: Make check payable to Magnificat CST and mail check to:
Magnificat Central Service Team
1629 Metairie Road, Suite 3
Metairie, LA 70005-3926
3) Planned Giving: Bless Magnificat with other financial support using wills, stocks, etc.
For more information, contact us:
Phone:(504) 828-6279
Fax:  (504) 828-1060
Email: magnificatcst@aol.com
---
Choose where you want your donation to go
We appreciate your generosity. Thank you for your donation!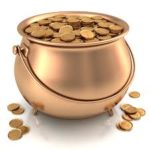 "For where your treasure is, there also will your heart be." Matthew 6:21
Magnificat is a 501(c)(3) non profit organization. Your donation is tax deductible.