For where your treasure is, there also will your heart be." Matthew 6:21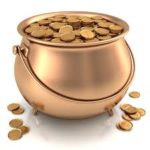 ---
One Time Donation
I want to join Magnificat's mission to proclaim the greatness of the Lord!
Click on the Donate button below
---
Ongoing Commitment/5 Star Campaign
I want to make a bigger impact. Make my gift repeat!
This is also known as the Five Star Campaign!
---
Donations by Check
Make check payable to Magnificat CST and mail check to:
Magnificat Central Service Team
1629 Metairie Road, Suite 3
Metairie, LA 70005-3926
---
Other Ways of Donating
In addition to a love offering, there are other ways to help Magnificat such as wills, stocks, annuities, etc.
For more information, contact us:
Phone:(504) 828-6279
Fax:  (504) 828-1060
Email: magnificatcst@aol.com
---
Magnificat Privacy Statement
Magnificat is committed to protecting the privacy of our donors.
We maintain a high level of confidentiality concerning our donors. Our staff has been trained in the handling and protection of personal information. Our staff understands that improper disclosure of personal data is a serious matter. If we ask an outside company to help us with ministry activities, we require it to adhere to the same standards as we do.
No affiliates or third-party nonaffiliates will have access to your donor records, other than as necessary to assist us in administering our ministry activities. We never sell lists of the names and addresses of our donors to any vendor of goods or services, or to a vendor involved in charitable solicitation activities.
Access to your records is limited to:
our employees who are working with your charitable donation
employees of organizations which are under contract with us
and which adhere to our standards.
---
Annual Appeal
To learn more about how your contributions are helping the ministry to grow and magnify the Lord, please click on the link below to access our Annual Appeal:
Annual Appeal