"For where your treasure is, there also will your heart be." Matthew 6:21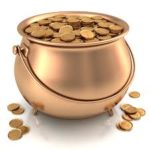 ---
Magnificat is a 501(c)(3) non profit organization.
Your donation is tax deductible.
---
Join Magnificat's Mission!
There are several ways you can join Magnificat's Mission to proclaim the greatness of the Lord!
1) Donate Online: Provide a one-time or ongoing commitment with a credit/debit card or ACH from your bank account.
2) Donate by Check: Make check payable to Magnificat CST and mail check to:
Magnificat Central Service Team
1629 Metairie Road, Suite 3
Metairie, LA 70005-3926
3) Planned Giving: Bless Magnificat with other financial support using wills, stocks etc.Cl
For more information, contact us:
Phone:(504) 828-6279
Fax:  (504) 828-1060
Email: magnificatcst@aol.com
---
Choose where you want your donation to go
We appreciate your generosity. Thank you for your donation!
Make a general donation to help our Ministry
5 Star campaign, Special Masses, Annual Lenten Appeal, Giving Tuesday/Give Catholic, Life in the Spirit
These donations support the International Ministry.
On the form please select if the donation is in response to a specific appeal
5 Star Campaign
All Souls Mass
Giving Tuesday/Give Catholic
Life in the Spirit
Lenten Appeal
Mother's/Father's Day Mass
Chapter Share 5 Star Campaign
These donations support participating local Chapters and the International Ministry
On the form please select a "Designated Chapter" from the drop-down menu that you would like to benefit from your
donation.
Details will be provided at your Chapter Magnificat Meal.
When your local chapter begins to participate in this program, it will be added to the drop-down menu in the form.
Pay by Check: Please include the Chapter Name on your check.
Donation in Memoriam
These donations are made in Memoriam of a person you wish to pray for
On the form, please include the person you wish to remember
---
Amazon Smile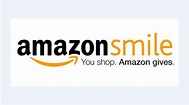 Amazon says: You Purchase, Amazon Gives!
Help Magnificat financially by purchasing your products at smile.amazon.com.
Amazon donates 0.5% of the price of your eligible Amazon Smile purchases to the charitable organization of your choice. To find out more about this giving opportunity, please click here AmazonSmile.
Steps to Donate:
1) Before you begin shopping on smile.amazon.com, select Magnificat Central Service Team as your charitable organization.
2) Magnificat will receive donations fron your eligible purchases.
*** Note you must use the Smile.Amazon.com site rather than the Amazon.com site in order for your purchases to count towards a
donation to us.
3) Your computer will remember your selection on your subsequent visits.
This is an easy way to help provide funds to Magnify the Lord!
Thank you and God Bless!
---
Magnificat Privacy Statement
Magnificat is committed to protecting the privacy of our donors.
We maintain a high level of confidentiality concerning our donors. Our staff has been trained in the handling and protection of personal information. Our staff understands that improper disclosure of personal data is a serious matter. If we ask an outside company to help us with ministry activities, we require it to adhere to the same standards as we do.
No affiliates or third-party non-affiliates will have access to your donor records, other than as necessary to assist us in administering our ministry activities. We never sell lists of the names and addresses of our donors to any vendor of goods or services, or to a vendor involved in charitable solicitation activities.
Access to your records is limited to:
our employees who are working with your charitable donation.
employees of organizations which are under contract with us
and which adhere to our standards.