Welcome from Greenville, SC!
We welcome you to Mother of the Word Chapter's webpage. These are exciting times that we live in and Magnificat was begun in 1981 for such as time as this. There are now over 100 chapters throughout the United States and its territories and in many foreign countries.
---
Our Next Magnificat Meal
Hosted by the Mother of the Word Chapter of Magnificat
Saturday, October 27, 2018
9am to 12pm
Limited Seating
Reserve your ticket by October 21st (see below)
Location:
Hilton Greenville
45 W Orchard Park Dr,
Greenville, SC 29615
Guest Speaker: Katie Orbon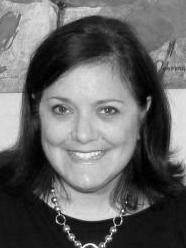 "Lord, it has not happened as I expected, but you have treated us according toYour great mercy."  ~ Tobit 8:16.
Things have not always happened as Katie has expected in life with marriage, children, jobs, and moves. The Lord has surprised her in many ways throughout her life. — but she has always felt the Lord's love, mercy, and assurance.
Katie is a native of Arizona, and earned a Masters from Franciscan University of Steubenville.  She has worked as Director of Youth as well as Director of Alumni Relations and Director of International Students. Katie is currently the Director of Faith Formation at Our Lady of the Rosary. She lives in Greenville and is married and has a son.
Come and join us as we glorify the Lord, and magnify His holy Name! And don't forget to bring a friend!
---
Personal Prayer ministry is available after the meal.
Religious books and CD's may be purchased at the meal, cash or checks only please.
Since the day is designed to speak to the hearts of women, free of distractions, it is respectfully requested that young children not be in attendance.
---
TICKETS
Reserve your ticket by mailing registration form below and check payable to Magnificat-Greenville postmarked by October 21st. For reservations or questions, call Lucille at 864-967-7463.
To purchase your ticket:
Tickets are $25.00. Please call for availability after October 21st.
Your check will serve as your receipt. Please check your inbox for confirmation that check has been received. Your name tag serves as your ticket and it will be available at the door.
ADVANCED RESERVATIONS
$25 per person by mail before October 21st.
Print and complete the registration form below. It must be postmarked by October 21st.
Name _____________________________________________________
Email (Please print clearly) ____________________________________
Street Address______________________________________________
City ___________________________ State ______ Zip ____________
Phone# ______________________________
Guest(s) Name ____________________________________________
Guest Email ______________________________________________
Guest Phone# ____________________________________________
Enclosed is $ ________________ for _______________ Number of Reservations.
My Donation to assist others in attending the Meal is included. $ _________
Please Mail Reservation Form and check for $25 per person by October 21st, payable to "Magnificat" to:
Magnificat-Greenville
7615 Reidville Road
Woodruff, SC 29388
---
UPCOMING MEALS FOR OUR CHAPTER — 2019
TBD
---
SERVICE TEAM MEMBERS
Lucille Irving,  Coordinator
Beth Snyber, Treasurer
Contact Us: MagnificatGreenvilleSC@gmail.com
If you would like to help with a Ministry of Magnificat, or if you have a question or comment for Our Service Team, or if you would like to be on our Mailing list for future events, please contact us at MagnificatGreenvilleSC@gmail.com.
Follow us on Facebook @MagnificatGreenvilleSC
---
ROSARY BLANKET OF PRAYER
Remember our chapter's commitment to Eucharistic Adoration and to pray the Rosary on the 16th of each month for the intentions of Magnificat, Sanctity of Life, Marriage and Family, and World Peace.
---
OUR PRAYER GROUPS
Is God calling you to be in a Prayer Group? Jesus said "Wherever two or three are gathered in My Name, there I am in their midst." Our prayer groups are open to all.
---
HISTORY of Mother of the Word Chapter of Magnificat
[Diocese of Charleston, SC] Est. 2015
It was in the Fall of 2009 that Rose Nelson, coordinator of Kenosha-Racine Chapter in Wisconsin invited Maria Boylan to her first Magnificat Breakfast. Maria knew the moment she walked into the banquet hall that this was the ministry that God had been preparing her for since 1980. In October of 1980, while in her first semester of college, Maria gave her "Yes," her fiat, to the Lord. She dedicated her life in service to the Lord Jesus and prayed that she would be granted the opportunity to lead other women to Jesus just as she was led. Almost thirty years later, at her first Magnificat Breakfast, she praised God in her heart for leading her to a group of women who loved the Lord Jesus, and a ministry that through the guidance and inspiration of the Holy Spirit led women to a greater love for and deeper relationship with our Lord Jesus Christ.
Soon after the first breakfast and regular prayer meetings with her new found sisters in Christ, Rose asked Maria to be a hostess at the next Magnificat Breakfast. She felt honored and humbled. Shortly thereafter, Rose asked Maria to pray about joining the Magnificat Service team as secretary…but even before Rose could tell her to pray about it, she cried out, "YES!" Nevertheless, she did take it to prayer in order to allow the Holy Spirit to confirm what she felt to be a near certainty in her heart. Soon, there would be another vacancy on the service team and Maria was asked to take on Assistant Coordinator position, which she humbly and gratefully accepted.
In the three short years that she lived in Wisconsin, she felt the Lord teaching her all about using the gifts and developing fruits of the Holy Spirit: humility, servanthood, sacrifice, spiritual warfare, and love for souls.
In 2012, Maria and her family were relocated to Greenville, SC with her husband's work. She felt a yearning to attend daily Mass, go to Adoration regularly in addition to her personal prayer. She joined different ministries in an attempt to satiate the yearning she felt to become more involved. However, all the ministries that she became involved with left her wanting. She left them as soon as she felt there was no Holy Spirit anointing. She continued to go to prayer meetings with Heart of Jesus Charismatic Prayer Group at St. Mary Magdalene Catholic Church. There she met other ladies who the Lord directed her to talk to about Magnificat. She asked them to pray about whether or not the Lord wanted them to become involved in starting a Magnificat chapter. She continued to pray about starting a chapter as well.
Over the next three years, Maria would receive three vivid dreams about a baby. The first in winter of 2013 about a woman holding a baby, and passing the baby to her. The second, Maria losing sight of the baby after having passed him around to those who wanted to hold him. And the third, where she lost sight of the baby and cried that she could not even remember his name. All but the first left her in tears, anxiety and fear. What did these dreams mean? Would she ever be able to bring Jesus to the women of the Upstate? Had she lost the opportunity to share Jesus because of her lack of attention and focus?
In the spring of 2013 five women began to gather to pray regularly and discern the will of God regarding a Magnificat Chapter for Greenville area. These women were: Maria Boylan, Robin Connell, Erin Lewis, Ellen Miele, Diane Zywotko. They prayed together, encouraged one another, lifted each another's needs through prayer and sacrifice, and allowed the Lord to work through each one for each other's spiritual benefit. They grew to love one another like sisters. They took time to get away to Ellen's cabin where more healing occurred and prophetic words and gifts continued to flow through each of them from the Holy Spirit. That weekend many experienced spiritual and emotional breakthroughs. They also received a message about who would the Lord was calling to Magnificat's praise and worship music ministry, which they took to prayer for discernment.
Without ever discussing this Marian title, Maria and Robin received this word from the Lord: "Mother of the Word" on the same weekend in different places; Robin in her garden and Maria while in Adoration Chapel. The others in turn received confirmation that "Mother of the Word" would be the Marion title of the Magnificat Chapter. They continued to be led by the Holy Spirit in their formation work and in their spiritual maturity. The Lord was faithful to guide the co-laborers to remain unified, in humility, and love, through the Lord Jesus.
Almost three years later, with the guidance of Kathy MacInnis of Central Service Team, Susan Shaw the Regional Representative, the faithful prayers of Kenosha-Racine Chapter and all Magnificat sisters around the world, Magnificat-Greenville, SC Chapter was legally formed on January 18, 2016. At that time three remained from the original team: Ellen, Diane, and Maria. The women celebrated and gave thanks to God the Father, God the Son, and God the Holy Spirit. All glory to God for all that He has done to bring Magnificat Ministry to the Upstate of South Carolina.
Following formation the service team suffered trials, and subsequent division, which resulted in the near death of the chapter and cancelation of the first meal originally scheduled for May 14, 2016.  In God's time and according to His perfect will the chapter did not die, but had a rebirth as other women came forward to confirm the Lord's will to have a Magnificat Chapter in Greenville. Prayer warriors from all over lifted the fledgling chapter and soon, the Lord sent Lucille Irving, a woman with a heart for souls to Magnificat. Though she had her own personal challenges to deal with, she felt a strong anointing on her to be involved with Magnificat and especially to get the first meal underway. Soon, Beth Snyder began to join the women to pray twice a month. The Lord led the new service team, Maria Boylan and Lucille Irving, to discern the call to invite Beth to be their new treasurer. Not surprisingly, the Lord had also been speaking to Beth about offering her gifts to the team as treasurer, thereby sealing the placement. Soon after, the date for the first meal was discerned and confirmed: Saturday, October 8th, the day after the Feast Day of Our Lady of the Rosary. Maria had consecrated herself to Our Lady of Fatima two years prior, and both Beth, and Lucille also had a deep devotion to Our Mother Mary.
Throughout these formation years the Lord drew more women to support the work of the Ministry, as prayer intercessors, hostesses, and greeters. The intercessors of the ministry gathered regularly to pray with the team and share their gifts of the Holy Spirit. All this and more led to launching Magnificat, Mother of the Word's First Meal on October 8, 2016 at Twigs Tempietto, with Elyse O'Kane as the first speaker and "midwife of the baby." Praise and Glory to God Almighty!