Welcome from Rockville Centre, New York!
We welcome you to the webpage of the Rockville Centre, Immaculate Heart of Mary Chapter of Magnificat! These are exciting times that we live in and Magnificat was begun in 1981 for such a time as this. There are now over 100 chapters throughout the United States and its territories and in many foreign countries.
---
Magnificat Prayer Breakfast
Hosted by the Immaculate Heart of Mary Chapter of Magnificat
September 23, 2017
9:45 AM – 1:00 PM
Please arrive 15 minutes early.
Location:
The Hofstra Club
1000 Fulton Avenue
Hempstead, NY 11550
About Our Speaker: Rita Parente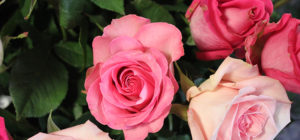 Rita will be sharing her journey of faith from darkness into the Light.
Rita Parente, originally from Woodhaven, Queens, has been living in Lynbrook for the past 23 years and is a parishioner of OLL in Malverne. She attends a weekly scripture study intercessory prayer group at her church. Rita has been a member of Magnificat for many years. She has felt a strong calling from the Lord and Our Blessed Mother to give her personal testimony on forgiveness and healing. Rita is hoping that her transformation on her faith journey will encourage those who might be holding onto hidden, secret sins, that they may think are unforgivable. Her testimony will encourage others to reach out to Jesus, who waits patients for sinners to come to Him to be loved and forgiven.
---
Personal Prayer ministry is available after the meal.
Religious books may be available at the meal.
Since the day is designed to speak to the hearts of women, free of distractions, it is respectfully requested that young children not be in attendance.
---
TICKETS
Please complete the attached registration form, and be sure to include all contact information (e.g., Telephone, Address, and eMail). If there are multiple individuals attending, please include contact information for those individuals as well. We encourage you to mail your check ($35 per person) to Judy Murphy (Tel: 917-453-5750), 42 Pinehurst Street, Lido Beach, NY 11561, as soon as possible to secure a seat for the breakfast. Please note that registration for the breakfast will close on September 18, 2017. Checks received after September 18th will not be accepted, and will be returned to the sender. Registrations will no longer be accepted by telephone, nor will you be able to pay on the day of the meal. We highly recommend early registration, as space is limited.
Tickets for priests, deacons, religious brothers and sisters are complimentary, but reservations are required and this may be done by contacting Judy Murphy at 917-453-5750.
Ticket sales end September 18, 2017.
No tickets are sold at the door.
Please use this form for Mail-In Reservations ONLY. Complete the form below (include the names and phone numbers of other ticket holders in your group).


$35.00 per person by mail; Registration Form must be postmarked by September 18, 2017 to receive your confirmation.  (check only).
Name ________________________________________________
Guest(s) Name ______________________________________________
Address ______________________________________________
City ___________________________ State ______ Zip __________
Phone # ____________________
Email (Please print clearly) ______________________________
Enclosed is $ ________________ for _______________ Number of Reservations.
Please Mail Reservation Form and check for $15 per person, payable to "Magnificat" to:
Judy Murphy, 42 Pinehurst Street, Lido Beach, NY   11561
---
UPCOMING EVENTS FOR OUR CHAPTER — 2017
---
ROSARY BLANKET OF PRAYER
Remember our chapter's commitment to Eucharistic Adoration and to pray the Rosary on the 13th of each month for the intentions of Magnificat, Sanctity of Life, Marriage and Family, and World Peace.
---
OUR PRAYER GROUPS
Is God calling you to be in a Prayer Group? Jesus said "Wherever two or three are gathered in My Name, there I am in their midst." Our prayer groups are open to all.
---
SERVICE TEAM MEMBERS
| Name | Position | Contact Information |
| --- | --- | --- |
| Deacon Nesly Jean Jacques | Spiritual Advisor | |
| Angela Rizzo | Coordinator | (516) 763-1739 |
| Anna Baciuska | Assistant Coordinator | (516) 776-5750 |
| Judy Murphy | Treasurer | (917) 453-5750 |
| Amelia De LaFuente | Co-Secretary | (516) 225-8046 |
| JoAnne Bonke | Co-Secretary | (516) 650-1921 |
| Mary Tierny | Historian | (516) 375-0738 |
---
If you would like to help with a Ministry of Magnificat, or if you have a question or comment for our Service Team,  or if you would like to be on our Mailing list for future events, please contact Angela Rizzo at:  (516) 763-1739.
Stay connected and visit us on Facebook and the Magnificat Website to learn about 2016 events:
Facebook: facebook.com/magnificatimmaculateheart
Magnificat Website: imhmagnificatrvc.wix.com/magnificat
youtu.be/Y9QtEb8XNr4
---
HISTORY of Immaculate Heart of Mary's Chapter
[for the Diocese of Rockville Centre, New York]
The Immaculate Heart of Mary Chapter of Magnificat in the Diocese of Rockville Centre, New York on Long Island was founded in May of 1997 with Babsie Bleasdell as our speaker with over 200 women in attendance. In 2017 we celebrated our 20th anniversary as a Chapter. Angela Rizzo was our foundress and Coordinator and she continues to serve in this capacity.
Through the years we have hosted dinners at least 3 times a year and two years ago switched over to Breakfasts currently being held at The Hofstra Club on the campus of Hofstra University in Garden City.
Nine years ago the Lord put it on our hearts to offer a yearly retreat for women. This has been a great success and we always have at least 100 women attending! Some of our retreat leaders have been Fr. Richard MacAlear, Fr. Ariel Hernandez, Kathleen McCarthy, Valli Leone and Carol Razza. We hold our retreats at the The Seminary of the Immaculate Conception in Huntington and each year the Holy Spirit and Our Lady have blessed us abundantly!
Our hope is to begin offering one Life In The Spirit Seminar a year as well as to begin the Magnificat Women of The Bible Study.