Welcome from West St. Tammany, LA!
We welcome you to the webpage of West St. Tammany, LA Chapter. These are exciting times that we live in and Magnificat was begun in 1981 for such as time as this. There are now over 100 chapters throughout the United States and its territories and in many foreign countries. Our Chapter also has a website at www.magnificatwst.org/
Magnificat Breakfast
Hosted by the West St. Tammany Chapter
May 4, 2022
9:00am – noon, Coffee at 8:30am
LOCATION:
BENEDICT'S PLANTATION
Mandeville, LA 70471
GUEST SPEAKER: Katie Moran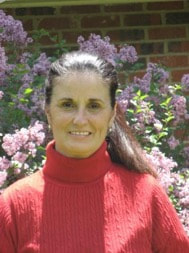 Jn.2:5 "Do whatever He tells you to do."
Catherine Moran is a speaker, author and radio personality. She is the president of the World Apostolate of Fatima USA (Our Lady's Blue Army), Byzantine division in Ohio and a National Board Trustee.
As custodian of the traveling Pilgrim Virgin Icon of Our Lady of Fatima, she appeared with the icon on EWTN LIVE with Fr. Mitch Pacwa, to discuss the importance of the Fatima message for the Eastern and Western Catholic Churches. She helped coordinate the World Apostolate of Fatima USA 2016-17 Fatima Centennial Tour for Peace throughout America with the world-famous International Pilgrim Virgin Statue, and has chaired the statue's visitation to her eparchy on several occasions. She is a frequent contributor to the apostolate's blog and Soul Magazine, and speaks on the Fatima message throughout the country.
Moran has hosted several shows on Radio Maria, including Homeschool Lifeline, Am I Not Here, a program about Our Lady's apparitions throughout Church history, Go to Joseph and her most recent, Beyond Fatima, a program that discusses the impact of the Fatima apparitions over the past 100 years.
She was part of the delegation of Catholic homeschool leaders that met with St. John Paul II in 1995 and 1997 and Pope Benedict XVI in 2006 to discuss Catholic homeschooling in the United States. The delegation was privileged to receive Holy Communion from St. John Paul II. Moran is a Third Order Franciscan and a member of Holy Trinity Ukrainian Byzantine Catholic Church. She and her beloved husband, Dave, have five children – two adopted from Ukraine – and eight grandchildren. They reside in Niles, Ohio.
---
For in-house gatherings only: We do not assign seats so arrive early to check in at the Reservation Table and find seat(s) before the program begins.
Prayer teams are available following the meal.
Religious books and CD's may be available at the meal.
Since the day is designed to speak to the hearts of women, free of distractions, it is respectfully requested that young children not be in attendance.
TICKETS & RESERVATIONS
Register Now – $16
Online reservations for May 2022 Meal
MAIL-IN RESERVATIONS
Click on, print and complete the form below (include the names and phone numbers of other ticket holders in your group). Reservations CANNOT be accepted after April 28th.
LIMITED SEATING
NO TICKETS SOLD AT THE DOOR
THERE IS NO ASSIGNED/RESERVED SEATING!!!
Table reservation is available for those that would like purchase an entire table for 10!
Please Mail Reservation Form and check for $16 per person, payable to "Magnificat" to:
Magnificat
1303 Rue Beauvais
Mandeville, LA 70471
---
2022 EVENTS
Tuesday, August 30, 2022 9am – Breakfast—Speaker: Julie Holden
Thursday, November 10, 2022 9am – Breakfast—Speaker: Peggy Ronzello
ROSARY BLANKET OF PRAYER
Remember our chapter's commitment to Eucharistic Adoration and to pray the Rosary on the ____ of each month for the intentions of Magnificat, the Church, a New Pentecost, Sanctity of Life, Marriage and Family, and World Peace.
---
OUR PRAYER GROUPS
Is God calling you to be in a Prayer Group? Jesus said "Wherever two or three are gathered in My Name, there I am in their midst." Our prayer groups are open to all.
List your prayer groups
---
SERVICE TEAM MEMBERS
Nicole Johnson, Coordinator
Peggy Ronzello, Asst. Coordinator
Laurel Jenkins, Secretary
Sue Zaunbrecher, Treasurer
Lauren Blair, Historian
For more information about Magnificat or to be added to our mailing list, please call Nicole Johnson at 985-635-9665.
---
HISTORY of West St. Tammany Chapter
[Diocese of New Orleans, Louisiana] Est.