Welcome from West St. Tammany/Mandeville, LA!
We welcome you to the webpage of West St. Tammany/Mandeville, LA Chapter. These are exciting times that we live in and Magnificat was begun in 1981 for such as time as this. There are now over 100 chapters throughout the United States and its territories and in many foreign countries. Our Chapter also has a website at www.magnificatwst.org/
Magnificat Breakfast
Hosted by the West St. Tammany/Mandeville Chapter
Thursday, May 4, 2023
9:00am – noon, Coffee at 8:30am
LOCATION:
BENEDICT'S PLANTATION
Mandeville, LA 70471
---
OUR GUEST SPEAKER: Karen Baker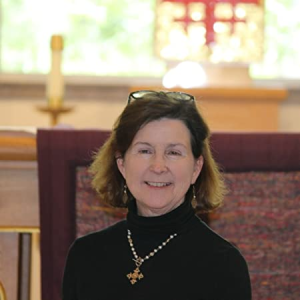 Karen Baker has served in parish ministry for more than a decade, including the last 8 years as office manager at Mary, Queen of Peace Catholic Church in Mandeville. She has two degrees from Loyola University in New Orleans: a bachelor's in communications and a master's degree in Pastoral Studies through the Loyola Institute from Ministry. She was also commissioned through the Institute for Lay Ecclesial Ministry at Notre Dame Seminary in New Orleans in January 2015.
After working for newspapers for many years, she heard the call to serve the Lord in parish ministry, at first as a volunteer and then as an employee, starting in 2015. Listening to God's call and surrendering to His will has been a grace-filled experience throughout these years, leading her to explore the need to grow in virtue along the path to holiness. Karen is married, has three adult children and five grandchildren. She lives in Covington.
She is guided and inspired by many women in the Bible, especially the unnamed woman who washes the feet of Jesus and anoints them with her tears:
"Your faith has saved you; go in peace." Lk 7:50
TICKETS/REGISTRATION
For more information and ticket purchases, please visit our website at www.magnificatwst.org/
Tickets: $ 16.00
LIMITED SEATING
NO TICKETS SOLD AT THE DOOR
THERE IS NO ASSIGNED/RESERVED SEATING!!!
Table reservation is available for those that would like purchase an entire table for 10!
CDs may be purchased for $10 at the Book Table or by mail. Send request and check to:
Totus Tuus Ministries
17236 St. Gertrude Dr.
Covington, LA70435
Please include: Name, Address, City, State, Zip, Phone, Speaker/Breakfast, and # of CD(s).
www.totustuus.com
---
UPCOMING DATES:
Tuesday, August 29, 2023  – 9am  – Speaker: TBA 
Thursday, November 9, 2023  – 9am  – Speaker: Tiffany McGoey
---
ROSARY BLANKET OF PRAYER
Remember our chapter's commitment to Eucharistic Adoration and to pray the Rosary on the ____ of each month for the intentions of Magnificat, the Church, a New Pentecost, Sanctity of Life, Marriage and Family, and World Peace.
---
OUR PRAYER GROUPS
Is God calling you to be in a Prayer Group? Jesus said "Wherever two or three are gathered in My Name, there I am in their midst." Our prayer groups are open to all.
List your prayer groups
---
SERVICE TEAM MEMBERS
Nicole Johnson, Coordinator
Peggy Ronzello, Asst. Coordinator
Laurel Jenkins, Secretary
Sue Zaunbrecher, Treasurer
Lauren Blair, Historian
For more information about Magnificat or to be added to our mailing list, please call Nicole Johnson at 985-635-9665.
---
HISTORY of West St. Tammany Chapter
[Diocese of New Orleans, Louisiana] Est.