Welcome from Bayou River Chapter in Thibodaux, Louisiana!
Magnificat Prayer Breakfast
Hosted by the Bayou River Thibodaux Chapter
Tuesday, May 9, 2023
9am – 12noon
Doors open at 8:30 am for open seating
Location
Thibodaux Regional Wellness Center
5th floor ballroom
602 North Acadia Road
Thibodaux, LA
OUR GUEST SPEAKER: Kristin Niedbala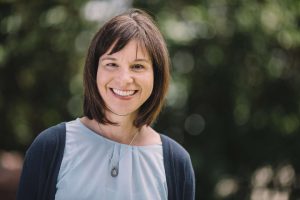 Kristin Niedbala is the Co-Founder of the Ministry for Priestly Support, a non-profit organization serving ordained Roman Catholic priests in their on-going human, spiritual and leadership formation.  She brings her specialized training as an Occupational Therapist as well as her unique experience as a Catholic missionary to her current ministry to priests.
Originally from Beaver Falls, PA, her unique calling has led her to minister across the United States and around the globe. She has worked for and continues to assist the ministries of LIFE TEEN International , Adore Ministries, Dumb Ox Ministries, the Diocese of Westminster (London, England) and the Diocese of Houma-Thibodaux.   She is able to give witness to God's power and the depth of His pursuing love….a God who is indeed active and alive!
Kristin is a Consecrated Virgin, living out the joy as His Bride, in the world.
---
Prayer teams are available following the meal.
Religious books and CD's will be available for purchase at the meal.
Since the day is designed to speak to the hearts of women, free of distractions, it is respectfully requested that young children not be in attendance.
TICKETS & RESERVATIONS
Deadline for tickets is May 2, 2023.
Online Registration:
bit.ly/Magnificat-Niedbala
For Registration by Mail:
Please complete the form below:
MAIL-IN REGISTRATION FORM
Please mail completed Mail-In Registration Form and check for $20 per person, payable to "Magnificat" to:
Bayou River Magnificat
423 Percy Brown Road
Thibodaux, LA 70301
No tickets are sold at the door.
Reservations for priests, deacons, religious brothers and sisters are complimentary, but reservations are required and this may be done by registering online at https://bit.ly/Magnificat-Niedbala.
---
OUR UPCOMING CHAPTER EVENTS
TBD
---
ROSARY BLANKET OF PRAYER
TBD
---
Our Prayer Groups
TBD
---
SERVICE TEAM MEMBERS
Coordinator: Stephanie Toups
Assistant Coordinator: Allie Wells
Secretary: Shauntelle Tatford
Treasurer: Brandi Boudreaux
Historian: Kate Dawson
Spiritual Advisor: Bishop Sam Jacobs
To get involved with Magnificat in one of the service areas above, have a question or comment for our Service Team, or if you would like to be on our mailing list for future events, please contact please contact us at bayourivermagnificat@gmail.com.
Please follow and like us on Facebook .
---
HISTORY of the Thibodaux Chapter
(Houma, LA Diocese)