Welcome from Thibodaux, LA!
We welcome you to the webpage of Bayou River – Thibodaux, LA Chapter. These are exciting times that we live in and Magnificat was begun in 1981 for such as time as this. There are now over 100 chapters throughout the United States and its territories and in many foreign countries.
Magnificat Prayer Breakfast
Hosted by the Bayou River Thibodaux Chapter
February 1, 2023
9am – 12noon
Doors open at 8:30 am for open seating
Location
Thibodaux Regional Wellness Center
5th floor ballroom
602 North Acadia Road
Thibodaux, LA
OUR GUEST SPEAKER: Anne Trufant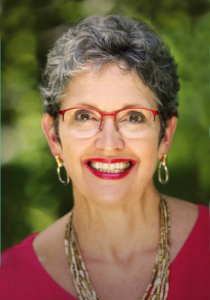 Anne Trufant weaves music, humor, and common life experiences together to bring faith to life. A wife, mother of 7, nine grandchildren (and counting!), speaker, and musician, Anne has been a retreat leader both in the US and abroad.
Originally from Louisiana, Anne received her Master's in Social Work from LSU and helped found Hosanna House, a home for unwed mothers in Baton Rouge, LA. (Anne had the privilege to work with Mother Teresa, who later took over Hosanna House.)
For the last 33 years, Anne and her husband, David, have lived in Brevard, NC, and have recently transitioned the running of Camp Kahdalea for girls and Camp Chosatonga for boys to three of their amazing sons. Anne and David are also co-founders of Change Lives Now, Inc., a non-profit organization working to provide a future with hope for those who struggle with social and spiritual deprivation and poverty, primarily in war-torn areas of Africa.
Most recently, Anne is founder of The Mission on the Mountain, a ministry to teach, equip, activate and launch anyone who wants to grow in their faith through dynamic retreats and online teachings. Anne is passionate about sharing her faith and does so in a way that engages and inspires.
---
Prayer teams are available following the meal.
Religious books and CD's may be available at the meal.
Since the day is designed to speak to the hearts of women, free of distractions, it is respectfully requested that young children not be in attendance.
TICKETS & RESERVATIONS
Deadline for tickets is January 20, 2023.
Online Registration:
bit.ly/Magnificat/Trufant
For Registration by Mail:
Please complete the form below:
MAIL-IN REGISTRATION FORM
Please mail completed Mail-In Registration Form and check for $20 per person, payable to "Magnificat" to:
Magnificat
Sheila Fonseca
2495 Talbot Ave, Apt. 306
Thibodaux, LA 70306
No tickets are sold at the door.
Reservations must be made or postmarked no later than January 25th, $17 per person by mail. No money accepted at the door.
Reservations for priests, deacons, religious brothers and sisters are complimentary, but reservations are required and this may be done by contacting Debbie Callens at bayourivermagnificat@gmail.com .
---
OUR UPCOMING CHAPTER EVENTS
Date, Speaker
---
ROSARY BLANKET OF PRAYER
Remember our chapter's commitment to pray the Rosary on the 15th of each month, joining our sisters in Magnificat for the intentions of a New Pentecost, the Church, Magnificat, Sanctity of Life, Marriage and Family, and World Peace.
---
Our Prayer Groups
Is God calling you to be in a Prayer Group? Jesus said "Wherever two or three are gathered in My Name, there I am in their midst." Our prayer groups are open to all.
---
SERVICE TEAM MEMBERS
Coordinator: Sheila Fonseca
Assistant Coordinator: Allie Wells
Secretary:
Treasurer:
Historian:
Spiritual Advisor:
To get involved with Magnificat in one of the service areas above, have a question or comment for our Service Team, or if you would like to be on our mailing list for future events, please contact please contact Debbie Callens at bayourivermagnificat@gmail.com .
Please follow and like us on Facebook .
---
HISTORY of the Thibodaux Chapter
(Houma, LA Diocese)