Welcome from Lexington, KY.
We welcome you to the webpage of Mary's Garden Lexington, Kentucky Chapter of Magnificat. These are exciting times that we live in and Magnificat was begun in 1981 for such a time as this. There are now over 100 chapters throughout the United States and its territories and in many foreign countries.
---
Due to the coronavirus, check here periodically for updated information regarding future Meals & Events
Magnificat Prayer Breakfast
Hosted by the Mary's Garden Lexington Chapter of Magnificat
Saturday, April 27, 2019
9:00 am – noon
There will be an optional Mass at 8:00 am at Cathedral of Christ the King
Lexington, KY
Everyone is Welcome
Breakfast Location:
Pax Christi Church
Lexington, KY
Guest Speaker: Denise Ware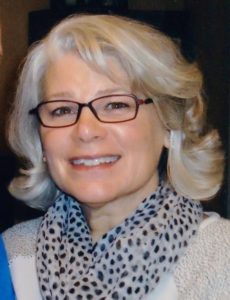 Denise Ware is a wife, mother of seven and grandmother of three.  She and her husband Chris live in Versailles, and are members of Saint Leo parish.  They are also lay members of Mother Teresa's Missionaries of Charity.
By the special grace of God and the companionship of Mother Teresa and her Missionaries of Charity, Denise has been richly blessed.  As a stay-at-home mom she home-schooled her children for 25 years.  She has been a blessed recipient of foreign adoption, and re-entered the work force at the age of 50.  Denise sums up all these as proof of God's tender and often humorous love and providence.
Come and hear how God has blessed this faith filled woman including affording her and her family opportunities to personally interact with Mother Teresa of Calcutta.  
Come join Denise Ware in proclaiming the greatness of God and His abundant blessings in her life.
---
We do not assign seats so arrive early to check in at the Reservation Table and find seat(s) before the program begins.
Prayer teams are available following the meal.
Religious materials including CD's of past talks, will be available at our Product table.
---
RESERVATIONS
To make your reservation send a $12.00 check payable to "Magnificat" early in advance before 02/16/2019 and mail to:
Debbie Lane
3365 Commodre #422
Lexington, KY 40502.  
 Bring a food item per your last name:
 A-F:  Fruit (cut up and ready to serve)
G-M: Casseroles/meat items/cheese items
N-Z: Coffeecakes/Muffins/Mini Bagels/Doughnuts
You may also pay at the door. However once the Hall reaches its capacity reservations will no more be accepted. We do encourage all to make reservation in advance.
Donation to help others attend is also welcomed.
Questions? Contact Nkechi Amadife at gloryandpraise20@hotmail.com or call her at (859)879-9433 or e-mail Pat Hunt at pwhunt27@aol.com.
---
UPCOMING MEALS FOR OUR CHAPTER — 2019
February 23 – Speaker: Fr. Stephen J. Mondiek
April 27 – Speaker: Denise Ware
September 14 – Speaker: TBA
November 9 – Speaker: TBA
---
ROSARY BLANKET OF PRAYER
Remember our chapter's commitment to Eucharistic Adoration and to pray the Rosary on the 27th of each month for the intentions of Magnificat, Sanctity of Life, Our Beloved Priests, Marriage & Family, and World Peace.
---
PRAYER GROUPS
Is God calling you to be in a Prayer Group or start one with the blessing of your Pastor? Jesus said "Wherever two or three are gathered in My Name, there I am in their midst." Our prayer groups are open to all.
Personal Prayer Ministry
Our Prayer team prays with individuals following the Magnificat Breakfast.
Charismatic and Intercessory Prayer Information:
Contact Laura Westbrook at lauralkw@twc.com
Queen of Peace Prayer Group
meets on Thursday at 6:30 pm, inside the Church at
Cathedral of Christ the King. 299 Colony Blvd. Lexington, KY 40502-2322
Contact the Church for Dolly Terek at 859.268.2861
Join a Prayer Group in your Parish.  In the absence of one, work with your Pastor to start one.  Stay "plugged in" until our next Magnificat Prayer Breakfast.
---
SERVICE TEAM
Nkechi Amadife: Coordinator
Pat Hunt: Asst. Coordinator
Ellen Grisanti: Secretary
Laura Westbrook: Treasurer
Spiritual Adviser – Fr Steve Roberts.
For more information about Magnificat, contact Nkechi Amadife at gloryandpraise20@hotmail.com
To be added to our Mailing List, send an email to Nkechi Amadife 
---
HISTORY of Mary's Garden Chapter, Lexington, KY
[Chapter Established in 1994]
Mary's Garden Lexington Chapter Magnificat was started and named by Lynn Northram.  The desire for such a Ministry consumed her until its fruition.  The pioneer Service Team members were: Lynn Northram, Judy Paternostro, Anne Sension, Linda Harris, Lou Mattone, and Pat Rupinen.
After formation, the very first Magnificat Breakfast was held on March 26, 1994 at the former Convent at Christ the King in Lexington.  The first Magnificat Speaker was Nancy Shuman, and about thirty women were in attendance.
Decades later, the chapter is growing strong.  As at the year 2017 to date Service Team members are: Nkechi Amadife –Coordinator; Pat Hunt –Asst. Coordinator; Ellen Grisanti -Secretary; Laura Westbrook – Treasurer.   The Chapter's Spiritual Adviser is Fr Steve Roberts.   The Chapter celebrated its twentieth anniversary in 2014 and recently celebrated 25 years anniversary on February 23 2019.