Welcome from Northwest Iowa!
We welcome you to the webpage of Northwest Iowa Chapter: Mary, Undoer of Knots. These are exciting times that we live in and Magnificat was begun in 1981 for such a time as this. There are now over 100 chapters throughout the United States and its territories and in many foreign countries.
---
Due to the coronavirus, check here periodically for updated information regarding future Meals & Events
Magnificat Prayer Brunch
Hosted by the Mary, Undoer of Knots Chapter
– tentative – Please check this website, or join our email list for updates.
Saturday, September 12, 2020
Location:
Resurrection of Our Lord Catholic Church, 202 W Elm Ave, Pocahontas, IA
Our Speaker: Connie Rossini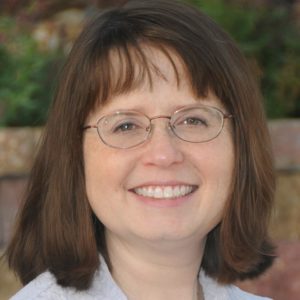 Connie Rossini gives whole families practical help to grow in holiness.
She is the author of Trusting God with St. Therese, The Q & A Guide to Mental Prayer, Is Centering Prayer Catholic?, and the series A Spiritual Growth Plan for Your Children. She also co-wrote The Contemplative Rosary.
Her spirituality column has been published in diocesan newspapers for over a decade. She blogs at Contemplative Homeschool. She is also a columnist for SpiritualDirection.com and runs the Facebook group Authentic Contemplative Prayer.
Connie and her husband Dan have four sons. They currently reside in Omaha.
---
Personal Prayer Ministry is available by the Magnificat Service Team.
Confessions will not be available at this event.
Religious books and CD's are available at the end of the day.
Since the day is designed to speak to the hearts of adults, free of distractions, it is respectfully requested that young children under the age of 14 not be in attendance.
---
TICKETS
Tickets to the meal are $15.00.
Ticket sales for this event will end Saturday, September 7, 2020. No walk-ins.
Tickets can be purchased through PayPal, link coming soon!

Name ________________________________________________
Guest(s) Name ______________________________________________
Address ______________________________________________
City ___________________________ State ______ Zip __________
Phone # ____________________
Email (Please print clearly) ______________________________
Enclosed is $ ________________ for _______________ Number of Reservations.
Please Mail Reservation Form and check payable to "Magnificat" to:
Michele Leiting
19546 Aspen Ave
Westside, IA. 51467
Tickets for priests, deacons, religious brothers and sisters are complimentary, but reservations are required. Please contact a Magnificat Team Member.
---
UPCOMING MEALS FOR OUR CHAPTER
December 2020:  TBA
Lent 2021: Fr. Ryan Browning, Growing in Prayer retreat
---
ROSARY BLANKET OF PRAYER
Remember our chapter's commitment to Eucharistic Adoration and to pray the Rosary on the 12th of each month for the intentions of Magnificat, Sanctity of Life, Marriage and Family, and World Peace.
---
OUR PRAYER GROUPS
Is God calling you to be in a Prayer Group? Jesus said "Wherever two or three are gathered in My Name, there I am in their midst." Ask about our current groups and those in formation!
---
SERVICE TEAM MEMBERS
Julie Storr, Coordinator
Deb Troshynski, Assistant Coordinator
Jada Hallberg, Secretary
Michele Leiting, Treasurer
Tandy Gulbranson, Historian
Spiritual Advisor: Sr. Anne Marie Walsh, SOLT
---
Would you like to be a part of Magnificat of Northwest Iowa?  Want to be on our email list?  Contact us at magnificatnwia@gmail.com