Welcome from Northwest Iowa!
We welcome you to the webpage of Northwest Iowa Chapter: Mary, Undoer of Knots. These are exciting times that we live in and Magnificat was begun in 1981 for such a time as this. There are now over 100 chapters throughout the United States and its territories and in many foreign countries.
---
Magnificat Breakfast
Hosted by the Mary, Undoer of Knots Chapter
Saturday, June 8, 2019
10:00 am
Location:
Resurrection of Our Lord
11 SW 2nd Street, Pocahontas, IA
Our Speaker: Teresa Alesch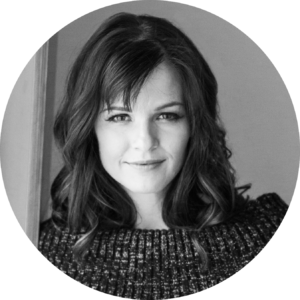 TERESA ALESCH, author, Hometown Hawkeye, and PK-12 Iowa education administrator, is a "life-winning" cancer fighter.
She is also certified in eating sweets, playing hide and seek with kiddos, winning debates with hubby, enjoying time with family, 2 a.m. reading sprees, dancing in the dark and singing in the shower… with honors.
Teresa teaches you to free yourself to appreciate the past, focus the future, and be mindful and purposeful in the present. Embrace time, learn more, and meet Teresa at teresaalesch.com.
She and her husband Cody, Iowa Lakes College wrestling coach, and their children, Sacha and Teague, live in Emmetsburg, Iowa.
---
Personal Prayer ministry is available after the meal by the Magnificat Service Team.
Confessions will not be available at this event.
Religious books and CD's are available at the end of the meal.
Since the day is designed to speak to the hearts of adults, free of distractions, it is respectfully requested that young children under the age of 14 not be in attendance.
---
TICKETS
Tickets to the meal are $15.00.
Ticket sales for the June 8 Meal will end Saturday, June 1, 2019. No tickets are sold at the door.
Please print and complete the form below (include the names and phone numbers of other ticket holders in your group).


Name ________________________________________________
Guest(s) Name ______________________________________________
Address ______________________________________________
City ___________________________ State ______ Zip __________
Phone # ____________________
Email (Please print clearly) ______________________________
Enclosed is $ ________________ for _______________ Number of Reservations.
Please Mail Reservation Form and check payable to "Magnificat" to:
Michele Leiting
19546 Aspen Ave
Westside, IA. 51467
Tickets for priests, deacons, religious brothers and sisters are complimentary, but reservations are required. Please contact a Magnificat Team Member.
---
UPCOMING MEALS FOR OUR CHAPTER — 2019
September 21: Speaker, Bishop R. Walker Nickless
December 7: Speaker, Barbara Heil
---
ROSARY BLANKET OF PRAYER
Remember our chapter's commitment to Eucharistic Adoration and to pray the Rosary on the 12th of each month for the intentions of Magnificat, Sanctity of Life, Marriage and Family, and World Peace.
---
OUR PRAYER GROUPS
Is God calling you to be in a Prayer Group? Jesus said "Wherever two or three are gathered in My Name, there I am in their midst." Ask about our current groups and those in formation!
---
SERVICE TEAM MEMBERS
Julie Storr, Coordinator
Deb Troshynski, Assistant Coordinator/Historian
Michele Leiting,  Secretary/Treasurer
Spiritual Advisor: Sr. Anne Marie Walsh, SOLT
---
Would you like to be a part of Magnificat of Northwest Iowa?  Want to be on our email list?  Contact us at magnificatnwia@gmail.com