Welcome from Broward County, FL!
We welcome you to the webpage of Broward County FL — Handmaids of the Lord Chapter of Magnificat. These are exciting times that we live in and Magnificat was begun in 1981 for such as time as this. There are now over 100 chapters throughout the United States and its territories and in many foreign countries.
---
Magnificat of Broward Breakfast
Hosted by the Handmaids of the Lord Chapter of Broward County
Saturday, November 9, 2019
10:00am to 1:30pm
Open seating, please arrive early.
Location:
Nativity Catholic Church Parish Hall
5220 Johnson Street
Hollywood, FL 33021
Guest Speakers: The Disciples of Mercy Foundation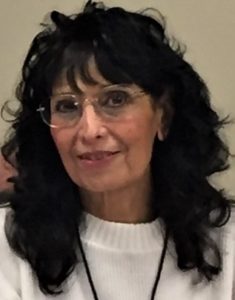 Gilda-Jo Youngblood was born in 1953 to Mary and Joseph Del Vecchio (they truly were the basis of a Holy Catholic Family). As a child she played guitar at Our Lady of Mercy Sunday Youth Mass and loved having twelve years of Catholic education. In 1988, with the inspiration of the Queen of Peace, and the passion of some gifted Catholic ladies, she founded the Memorial Hospital Peace Corps-spiritual department of caregivers to the caregivers. Completing a certificate program in Spiritual Direction at St Thomas University, she joined the founders of St Anthony's Pharmacy, a medical team housing medicine in the rectory of St James Church in war torn Medjugorge/Croatia. Yet in 1995, the Divine Mercy would call her in a way that would forever change her life.
---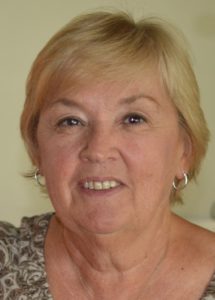 Ingrid DiMolfetta
was born on April 27, 1948 in Austria and when she was two years old, her family immigrated to New York. Her spiritual journey began at Our Lady of the Miraculous Medal Church and School in Ridgewood, New York. As a young girl, she always felt the presence of Jesus in her life. She married in 1972, and the following year, Jerry and she moved to Plantation, Florida. They belong to Saint Gregory the Great Catholic Church. In 1989, they opened the Plantation Diner. She knew from the beginning that the hand of God was over that diner. Wonderful lifelong friendships developed there. There were many blessings and also a miracle which still impacts her life to this day. She believes that each one of us has been given a path to follow and sometimes that means being called to unexpected places.
---
Anne Tanis
was born in Combree, in the region of Anjou, France, and immigrated to the US permanently in 1973. She was baptized in Combree and was confirmed in Angers, France. She has two sons, Eric and Paul. She went to Lourdes when she was a little girl and has always felt close to the Virgin Mary. She is currently a Eucharistic Minister and a choir member at Our Lady Queen of the Apostles Church in Royal Palm Beach where she worships. She has been on pilgrimages to Lourdes, Lisieux, Fatima, and Medjugorje.
We will all share together a wonderful breakfast with fellowship, praise and worship.
Prayer ministry will be available.
---
TICKETS
Limited Seating so request your reservation early!
Breakfast will be included!
To secure your reservation please register by November 6, 2019
Complete the form below and send to our Reservations Chairwoman


Seats per person $25.00. Please register by mail.
No Reservations will be accepted at the door.  
Your check will serve as your receipt.
Upon arrival please check in at the Registration table and receive your name tag.
ADVANCED RESERVATIONS REQUIRED
Registration Form a must
Seating is Limited so please reserve your seat early!
Name ________________________________________________
Guest(s) Name ______________________________________________
Address ______________________________________________
City ___________________________ State ______ Zip __________
Phone # ____________________
Email (Please print clearly) ______________________________
Enclosed is $ ________________ for _______________ Number of Reservations.
Please Mail Reservation Form and check payable to "Magnificat of Broward County, FL" to:
Sharon Pfeifer
5833 NW 122 Terrace
Coral Springs, FL 33076
For Reservation/Registration Questions, please contact Sharon Pfeifer 407.756.7999.
Open seating, please arrive early.
---
FUTURE MEALS FOR OUR CHAPTER — 2020
February 22, 2020 – Renee Doyle
May 2, 2020 – Rose Litwin
Magnificat Day of Prayer
Please join us in our Rosary Blanket of Prayer on the 10th of every month, as we lift up our hearts to the Lord for the intentions of New Pentecost, Magnificat, Sanctity of Life, our Beloved Priests and Religious and Families.
---
SERVICE TEAM MEMBERS
Kathy Corona, Coordinator, 954-635-7458
Sharon Pfeifer, Secretary, 407-756-7999
Juliana Findley, Treasurer, 754-234-1847
TBD, Historian
Spiritual Advisor: Father John Fink
---
If you would like to help with a Ministry of Magnificat, or if you have a question or comment for Our Service Team, or if you would like to be on our Mailing list for future events, please contact Sharon Pfeifer at: Magnificatbrowardcounty@gmail.com
Our chapter's name is "The Handmaids of the Lord", because we are here to serve God's people.
Luke 1:37 "For Nothing is Impossible with God".
We are honored to be the 100th Chapter of The Magnificat Ministry for Catholic women.