Welcome from Northwest Iowa!
We welcome you to the webpage of Northwest Iowa Chapter: Mary, Undoer of Knots. These are exciting times that we live in and Magnificat was begun in 1981 for such a time as this. There are now over 100 chapters throughout the United States and its territories and in many foreign countries.
---
Magnificat Meal
Saturday, March 11
10:00 am-12:30 pm
Location:
Resurrection of Our Lord Catholic Church
202 W Elm Ave, Pocahontas, IA 50574
Our Guest Speaker: Julie Nelson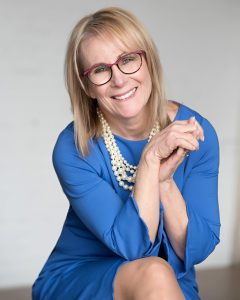 A true, small town Iowa love story, Julie and her husband, Lynn, met on a blind date their high school sophomore year. Married 40 years (woot!), they have four children and three babes in Heaven. A self-described ambient introvert and a Catholic "passionista," Julie loves a good glass of wine made extra special in the company of friends. Julie is humbled to be speaking with you for "There are no strangers here, just friends you haven't met" ~ Roald Dahl. Loving God's sense of humor, Julie is a former nurse who now is Co-Host of Catholic Women Now weekly radio program. Her happy place is being surrounded with her family especially by the beach or the lake. Julie is a member of Sacred Heart Catholic Church in West Des Moines.
---
Personal Prayer Ministry is available by the Magnificat Service Team.
Confessions will not be available at this event.
Religious books and CD's are available at the end of the day.
Since the day is designed to speak to the hearts of adults, free of distractions, it is respectfully requested that young children under the age of 14 not be in attendance.
---
TICKETS for the September Magnificat Meal:
Tickets are $20, RSVP by March 4, 2022.
RSVP is required. No walk-ins.
Or, click on, print, and complete the form below (include the names and phone numbers of other ticket holders in your group).
Please Mail Reservation Form and check payable to "Magnificat" to:
Michele Leiting
19546 Aspen Ave
Westside, IA 51467
Tickets for priests, deacons, religious brothers and sisters are complimentary, but reservations are required. Please contact a Magnificat Team Member.
---
UPCOMING MEALS FOR OUR CHAPTER
June 24 – Mary Trevino
September 23 – Retreat, Details TBA
November 18 – Speaker TBA
---
ROSARY BLANKET OF PRAYER
Remember our chapter's commitment to Eucharistic Adoration and to pray the Rosary on the 12th of each month for the intentions of Magnificat, Sanctity of Life, Marriage and Family, and World Peace.
---
OUR PRAYER GROUPS
Is God calling you to be in a Prayer Group? Jesus said "Wherever two or three are gathered in My Name, there I am in their midst." Ask about our current groups and those in formation!
---
SERVICE TEAM MEMBERS
Julie Storr, Coordinator, 712-335-4393
Deb Troshynski, Assistant Coordinator
Jada Hallberg, Secretary
Michele Leiting, Treasurer
Tandy Gulbranson, Historian
Spiritual Advisor: Sr. Anne Marie Walsh, SOLT
---
Would you like to be a part of Magnificat of Northwest Iowa?  Want to be on our email list?  Contact us at magnificatnwia@gmail.com