Welcome from Fairfield County, Connecticut
We welcome you to the webpage of Triumphant Heart of Mary Immaculate Fairfield County Connecticut Chapter of Magnificat. These are exciting times that we live in and Magnificat began in 1981 for such a time as this.There are now over 100 chapters throughout the US and it's territories and in many foreign countries.
---
Magnificat Prayer Breakfast
Hosted by Triumphant Heart of Mary Chapter of Magnificat
Saturday, April 27th 2019
9:30 am – noon
Doors open at 9:00am. We do not assign seats so arrive early.
Location:
Tashua Knolls Golf Club
                                                                        40 Tashua Knolls Lane  Trumbull, Ct 06611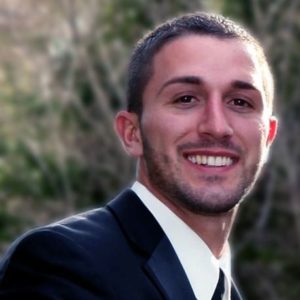 Guest Speaker: Lisa Reali and Luciana Corsella
     For all mom's who faithfully pray for their children to come back to the Catholic faith. Magnificat is thrilled to present the family of a young man who has been lovingly called The American Frassati after Blessed Pier Giorgio Frassati. Learn about this young man who people are already calling a saint. Such an inspiring life. The Knights of Columbus produced an incredibly inspiring and beautiful video telling his story. Please come to hear from his mom and sister about Joe and the work he continues to do in Heaven bringing souls back to God. Young people are encouraged to come.         
---
We do not assign seats so arrive early to check in at the Reservation Table and find seat(s) before the program begins.
Prayer teams are available following the meal.
Religious books and CD's may be available at the meal.
Since the day is designed to speak to the hearts of women, free of distractions, it is respectfully requested that young children not be in attendance.
---
TICKETS
Tickets are $25 and must be purchased in advance to secure your reservation. No tickets will be sold at the door. Your check will serve as your receipt.
RESERVATION FORM:
Please use this form for Mail-In Reservations ONLY. Complete the form below (include the names and phone numbers of other ticket holders in your group). Reservations CANNOT be accepted after April 22nd.


$25.00
per person by mail; Registration Form must be postmarked by,
April 19th, 2019
 to receive your confirmation. (check only)
Name ________________________________________________
Guest(s) Name ______________________________________________
Address ______________________________________________
City ___________________________ State ______ Zip __________
Phone # ____________________
Email (Please print clearly) ______________________________
I am available to serve as:
Table Hostess ___ Greeter ___ Lector ___ Morning Mass Eucharistic Minister ___
Enclosed is $ ________________ for _______________ Number of Reservations.
Please Mail Reservation Form and check for $25 per person, payable to "Magnificat" to:
Pat Panniccia
25 Easton Rd
Monroe, Ct  06618
---
UPCOMING MEALS FOR OUR CHAPTER — 2019
Add date
---
ROSARY BLANKET OF PRAYER
Remember our chapter's commitment to Eucharistic Adoration and to pray the Rosary on the 1st of each month for the intentions of Magnificat, Sanctity of Life, Marriage and Family, and World Peace.
---
OUR PRAYER GROUPS
Is God calling you to be in a Prayer Group? Jesus said "Wherever two or three are gathered in My Name, there I am in their midst." Our prayer groups are open to all.
Personal Prayer Ministry
Prays with individuals following The Magnificat Breakfast.
---
SERVICE TEAM MEMBERS
Fran Hood Coordinator
Roxanne Angotta, Asst. Coordinator
Carol Flynn, Secretary
Pat Panniccia, Treasurer
Janet Moore, Historian
For more information about Magnificat, contact Fran Hood 203-744-1856.
---
HISTORY of Triumphant Heart of Mary Immaculate Chapter
[Diocese of Bridgeport, Ct]
The Triumphant Heart of Mary Immaculate Chapter was established in 2002 after several years of formation. It was brought to the diocese by our Spiritual Director Fr. Larry Carew who attended a Charismatic Conference and sat next to Marilyn Quirk on an airplane and felt the need to bring this ministry to our diocese. Our first Coordinator was Fran Karpiej who through her knowledge and determination established and incorporated our chapter in the Bridgeport Diocese of Fairfield County, Ct. Fran with the early team worked diligently and our first breakfast was held in 2002.  We have had some wonderful speakers Marilyn Heap, Maria Vadia, Donna Marie Cooper O'Boyle to name a few.  We give thanks to our Blessed Mother in overseeing each and every breakfast that we have held and the fruits that the breakfasts provide to everyone that attends.