Welcome to Pikes Peak, CO!
We welcome you to Pikes Peak, CO Our Lady Queen of Families Chapter webpage. These are exciting times that we live in and Magnificat was begun in 1981 for such a time as this. There are now over 100 chapters throughout the United States and its territories and in many foreign countries.
---
Magnificat Brunch
Hosted by Our Lady Queen of Families Chapter
February 24, 2018
10 AM to 1:00 PM
Please arrive 15 minutes early.
Location:
Our Lady of the Woods Parish Center
116 S. West Street
Woodland Park, CO 80863
About Our Speaker: Bernadette Tittle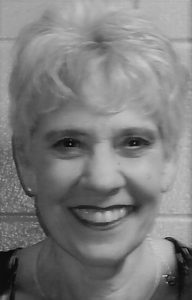 Bernadette Tittle has been in the field of education for over 50 years. She was the Director of Faith Formation for the Diocese of Colorado Springs for the past 33 years. She retired in June of 2016.
Bernadette presented several adult programs at Sacred Heart Parish in the fall of 2016 through August of 2017. These included the Gospel of John, The Mystery of God, Untold Blessings and Catholicism. In the fall she did the Pivotal Prayers and began the Great Adventure Bible Study program which will continue through May.
As director of Faith Formation, Bernadette was privileged to work with Preschool students through sixth grade and adult formation. She was also a Director of the RCIA for 23 years which was one of her greatest jobs. Second to this was the opportunity of forming a team of excellent certified catechists who were committed and dedicated to sharing their faith with others and taking leadership roles within the parish. As a certified spiritual director, Bernadette, has presented several retreats throughout the dioceses.
Her life experience includes being a wife, mother, grandmother, friend and mentor to many. Bernadette enjoys the outdoors, especially gardening and hiking. She loves to read and crafts of all kinds. Her family is Bernadette's top priority and she is blessed to be able to spend quality time with them and all their life activities.
---
Personal Prayer ministry is available after the meal.
Confessions will be available at the end of the meal.
Religious books are available at the meal.
Since the day is designed to speak to the hearts of women, free of distractions, it is respectfully requested that young children under the age of 14 not be in attendance.
---
TICKETS
Tickets to the prayer brunch are $20.00 and may be obtained from our ticket chairwoman, Michelle Cowan. Please use the form below:
Tickets for priests, deacons, religious brothers and sisters are complimentary, but reservations are required and this may be done by contacting Michelle Cowan at MagnificatofPikesPeak@gmail.com Members of the Service Team of Magnificat also have tickets for sale. Your check will serve as your receipt.
Ticket sales end Sunday February 18, 2018.
No tickets are sold at the door.
Tickets are non refundable
---
Please use this form for Mail In  Reservations ONLY. $20.00 per person by mail.


Registration Form must be postmarked by 
February 16, 2018
 to receive your confirmation.
Name ________________________________________________
Guest(s) Name ______________________________________________
Address ______________________________________________
City ___________________________ State ______ Zip __________
Phone # ____________________
Email (Please print clearly) ______________________________
Enclosed is $ ________________ for _______________ Number of Reservations.
Please Mail Reservation Form, and $20.00 per person to:
Magnificat Pikes Peak Region
347 Black Bear Trail
Woodland Park, CO 80863
Tickets are non refundable
ONLINE TICKETS
Purchase tickets here.
---
UPCOMING MEALS FOR OUR CHAPTER — 2018
February 24th–Speaker Bernadette Tittle
June 9–Speaker Cherie Schmidt
---
ROSARY BLANKET OF PRAYER
Remember our chapter's commitment to Eucharistic Adoration and to pray the Rosary on the 13th of each month for the intentions of Magnificat, Sanctity of Life, Marriage and Family, and World Peace.
---
OUR PRAYER GROUPS
Is God calling you to be in a Prayer Group? Jesus said "Wherever two or three are gathered in My Name, there I am in their midst." Our prayer groups are open to all.
Praise and Worship
Contact Angie Brown
Our Lady of Woods
719-687-9345
---
SERVICE TEAM MEMBERS
Melissa Marr, Coordinator
Heather Davis, Assistant Coordinator
Dianne Buchholz, Secretary
Michelle Cowan, Treasurer
Ruthie Grainger, Historian
Spiritual Advisor: Deacon Charles Matzker
---
Contact Us: If you would like to help with a Ministry of Magnificat, or if you have a question or comment for Our Service Team,  or if you would like to be on our Mailing list for future events, Contact us at MagnificatofPikesPeak@gmail.com.
Please like us on Facebook Magnificat Pikes Peak Region Facebook.com/Magnificat-Pikes-Peak-Region
---
HISTORY of Our Lady Queen of Families, Pikes Peak Region Chapter
[Colorado Springs Diocese]
Our Lady Queen of Families started from a desire to bring women in our parish together over a shared meal, and to celebrate our faith.  We visited many organizations to find what we were looking for.  With the power of Google and a list of desires we found Magnificat. We attended the National Charismatic Conference in Denver in 2013 and met Kathy MacInnis, the Magnificat Central Service Team Coordinator. Magnificat was born out of the Charismatic Renewal, a new idea for most of us in the group.  Through Praise and Worship, Life in the Spirit Seminars, and our Spiritual Advisor, Deacon Chuck Matzker, the Holy Spirit poured grace upon us and opened our hearts. We were welcomed as an official chapter on April 6, 2015.