Welcome from Cherokee Village, AR
We welcome you to the webpage of the Cherokee Village, AR – Mary, Ark of the Covenant Chapter. These are exciting times that we live in and Magnificat was begun in 1981 for such a time as this. There are now over 100 chapters throughout the United States and its territories and in many foreign countries.
---
Due to the coronavirus, check here periodically for updated information regarding future Meals & Events
You are invited to a prayer luncheon
Sponsored by the Mary, Ark of the Covenant Chapter
11:00am – 2pm
Please arrive early; doors open at 11:15. Open seating.
Location:
St. Michael's Parish Hall, C.V.
St. Michael's Catholic Church
Corner of Hwy 62/412 & Tekakwitha
Cherokee Village, AR 72529
About our Speaker: Susej Burks Thompson
Susej Burks Thompson is a mother of five and a dedicated prayer and praise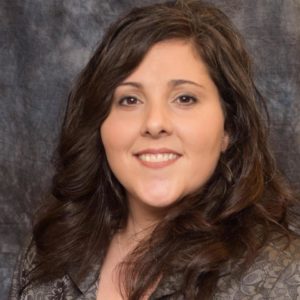 warrior. She has served as a youth and campus minister for over 24 years in our diocese. She has a degree in Sociology from Arkansas State University and left her career in public service two years ago to answer God's call to become the Pastoral Music Director at Our Lady of the Holy Souls in Little Rock. She also serves as the youth and young adults Life in the Spirit retreat ministry leader under the Diocesan Office of Charismatic Renewal.
When she is not with her children, she spends much of her time writing and
facilitating retreats and providing music ministry for events like the Diocesan  Mass for Life , various diocesan youth events, and the Arkansas Catholic Charismatic Conference to name a few.
One of her favorite ways to live out her call is training musicians to minister. She works with various
music ministry teams and individuals, many of whom have started their own music ministry work. Keep an eye out for a new praise and worship CD that will be coming out some time this year!
Susej's story is a story of finding Jesus through suffering, embracing identity, and finding strength in brokenness. She is a single mother of five and is passionate about healthy relationships and finding healing from past hurts. She shares her journey to wholeness through her blog JesusBackwards.@wordpress.com. 
Her name is "Jesus" spelled backwards and it is her goal to reflect Jesus to the world. Her ministry scripture is 2 Cor: 3:18 – "All of us, gazing with unveiled face on the glory of the Lord, are being transformed
into the same image from glory to glory, as from the Lord who is the Spirit."
---
This Magnificat Meal will be held from 11:00 a.m. until 2:00 p.m. at St. Michael's Catholic Church, Cherokee Village, AR
Group prayer for team at 10:30 a.m. in classroom.
---
Personal Prayer ministry is available after the meal by the Magnificat Service Team.
Religious books and CD's are available for purchase after the meal.
Since the day is designed to speak to the hearts of women, free of distractions, it is respectfully requested that young children under the age of 14 not be in attendance.
---
TICKETS
Tickets to the Prayer Breakfast are $12.00 and may be obtained from our ticket agents in Arkansas and Missouri.
For Mail in tickets Only:
Please send your name, address, city, state, zip code, phone number, and email address (include the names and phone numbers of other ticket holders in your group), with a self-addressed, stamped envelope to:
Magnificat Tickets
c/o Sharon VanderZyl
107 Cherokee Rd.
Cherokee Village, AR 72529
Tickets for priests, deacons, religious brothers and sisters are complimentary, but reservations are required and this may be done by contacting our Co-coordinator, Sharon VanderZyl at (870)847-3095.
If you are unable to afford a ticket but want to attend the meal, please call Sharon VanderZyl at (870)847-3095 or email her at sharon.vanderzyl@gmail.com and arrangements will be made for a ticket to be sent to you.
For questions regarding the meal, or tickets, please contact Sharon VanDerzyl(870) 847-3095 or Diana Schneider at St. Michaels Catholic Church (870) 257-2850
Receipts
Your check will serve as your receipt.
Ticket sales have ended.
No tickets are sold at the door.
You may wish to print the form below to order your Mail-in tickets.
---
Please use this form for Mail In Reservations ONLY


Registration Form must be
postmarked by
 to receive your confirmation. $12.00 per person by mail.(cash/check only)
Name ________________________________________________
Guest(s) Name ______________________________________________
Address ______________________________________________
City ___________________________ State ______ Zip __________
Phone # ____________________
Email (Please print clearly) ______________________________
Enclosed is $ ________________ for _______________ Number of Reservations.
Those working in a ministry capacity for this meal, please indicate your Ministry:
___________________________________________________
Enclosed is $________________for_______________ Number of Reservations.
Please Mail Reservation Form and check of $12 per person payable to "Magnificat" to:
Magnificat Tickets
P.O. Box 156
Cherokee Village, AR 72525
---
OUR UPCOMING MEALS 2021
TBA
---
ROSARY BLANKET OF PRAYER
Remember our chapter's commitment to Eucharistic Adoration and to pray the Rosary on the 15th of each month for the intentions of Magnificat, Sanctity of Life, Marriage and Family, and World Peace.
---
SERVICE TEAM MEMBERS
Cindy Harris, Coordinator
Sharon Vander Zyl, Assistant Coordinator
Kathy Gagne, Recording Secretary
Mary Welch, Treasurer
Sharon Williams, Historian
---
If you would like to help with a Ministry of Magnificat, or if you have a question or comment for our Service Team,  or if you would like to be on our Mailing list for future events, please contact Cindy Harris at cindyharris27@gmail.com
---
HISTORY of Mary, Ark of the Covenant Chapter of Magnificat