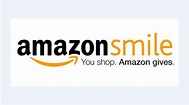 Amazon says: You Purchase, Amazon Gives!
Help Magnificat financially by purchasing your products at smile.amazon.com.
Amazon donates 0.5% of the price of your eligible Amazon Smile purchases to the charitable organization of your choice. To find out more about this giving opportunity, please click here AmazonSmile.
Steps to Donate:
1) Before you begin shopping on smile.amazon.com, select Magnificat Central Service Team as your charitable organization.
2) Magnificat will receive donations fron your eligible purchases.
*** Note you must use the Smile.Amazon.com site rather than the Amazon.com site in order for your purchases to count towards a
donation to us.
3) Your computer will remember your selection on your subsequent visits.
This is an easy way to help provide funds to Magnify the Lord!
Thank you and God Bless!