Welcome from Kenosha-Racine, Wisconsin!
We welcome you to Mary, Mary Servant of the Lord Chapter's webpage. These are exciting times that we live in and Magnificat was begun in 1981 for such a time as this. There are now over 100 chapters throughout the United States and its territories and in many foreign countries.
---
Welcome to Our Next Meal!
Hosted by the Mary, Mary Servant of the Lord Chapter of Magnificat
Saturday, August 12, 2017
9:00 AM – 12:00 PM
Please arrive 15 minutes early.
Location:
Infusino's Banquet Hall
3201 Rapids Drive
Racine, WI 53404
Guest Speaker: Margie Mandli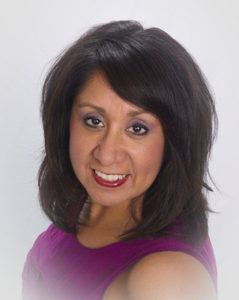 "Whom have I in heaven but you? And I desire no one on earth as much as you. My health fails; my spirits droop, yet God remains.  He is the strength of my heart; He is mine forever! "  Psalm: 73: 25-26
Margie's greatest joy is her family – her husband, Mark and three children. They reside in Kenosha, Wisc., and belong to St. Anne Catholic Church in Pleasant Prairie, Wisc. As a cradle Catholic, she grew up in Racine, Wisc. in a large family with four brothers. She credits her parents for their steadfast efforts in teaching the faith. As a young girl, Margie had an uncanny love for the Mass. During college she drifted from the Church and became lukewarm in her faith. She will explain what took place in her reversion as a young adult and the powerful impact of the Mass – and how it has had a profound impact in her life. Her journey has included worldly trials in Corporate America, spiritual battles interiorly and vocational trials as a wife and mother. Through it all, she believes Mass is the source of her strength, wisdom, perseverance and joy.
Margie Mandli is owner of a marketing company, GEM Communications and Consulting, LLC. She left the corporate world six years ago after receiving what she believes was a nudge from the Holy Spirit.
In her parish, she is the Chair for the Evangelization Commission. She is the Executive Producer of a documentary of the Rosary, "Power in My Hands," which will be airing in early 2018. She currently sits on the Archdiocesan Synod Implementation Commission (ASIC) and the Board of Directors for All Saints Catholic School. She is a Vatican II Award recipient for work in communications for the Milwaukee Archdiocese.
Mark your calendar now for Aug 12th. You don't want to miss hearing Margie Mandli and her beautiful testimony.
---
Personal Prayer ministry is available after the meal.
Religious books and CD's may be available at the meal.
Since the day is designed to speak to the hearts of women, free of distractions, it is respectfully requested that young children not be in attendance.
---
TICKETS
Please use this form for Mail-In Reservations ONLY


$12.00 
per person by mail; Registration Form must be received by
August 9th, 2017 
to receive your ticket by mail. (cash/check only)
Name ________________________________________________
Guest(s) Name ______________________________________________
Address ______________________________________________
City ___________________________ State ______ Zip __________
Phone # ____________________
Email (Please print clearly) ______________________________
Enclosed is $ ________________ for _______________ Number of Reservations.
Please Mail Reservation Form and check for $12 per person, payable to "Magnificat Kenosha" and a self-addressed stamped envelope to:
Nancy York
7120 20th Ave.
Kenosha, WI 53143
262.652.0708
---
UPCOMING MEALS FOR OUR CHAPTER — 2017
November 11, 2017: TBA
---
ROSARY BLANKET OF PRAYER
Remember our chapter's commitment to Eucharistic Adoration and to pray the Rosary on the 9th of each month for the intentions of Magnificat, Sanctity of Life, Marriage and Family, and World Peace.
---
OUR PRAYER GROUPS
Is God calling you to be in a Prayer Group? Jesus said "Wherever two or three are gathered in My Name, there I am in their midst." Our prayer groups are open to all.
---
For information, please call the Service Team:
SERVICE TEAM MEMBERS
Rose Nelson, Coordinator 262.654.7287
Donna Rossi, Co-coordinator, 262.697.0332
Sue Lippert, Co-coordinator, 262.942-9777
Judy Kohlmeier, Secretary, 262.694.2118
Kathy Uhl, Historian, 262.605.1359
---
HISTORY of Our Mary, Mary Servant of the Lord Chapter
[in the Archdiocese of Milwaukee, Wisconsin]
History of  Our Chapter