Welcome from Baton Rouge, LA!
We welcome you to the webpage of the Baton Rouge, LA St Elizabeth of the Visitation Chapter. These are exciting times that we live in and Magnificat was begun in 1981 for such a time as this. There are now over 100 chapters throughout the United States and its territories and in many foreign countries.
---
You are invited to a Magnificat Prayer Breakfast
Sponsored by the St. Elizabeth of the Visitation Chapter
April 14, 2018
9am – noon
Doors open at 8:15 a.m. for open seating. Please arrive early.
Location:
Oak Lodge Reception Center
2834 South Sherwood Forest Blvd.
Baton Rouge, LA 70816
About Our Speaker: Sheila George Fonseca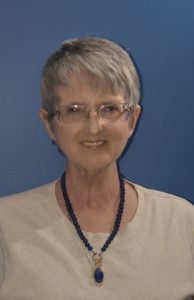 Sheila has an amazing testimony to tell. She was a young mom with two children and homeless. Hear how the Lord carried her through extreme hardships to be the beautiful, faithful servant she is today.
Born November 20, 1952, Sheila is the wife of Deacon Rodrigo Fonseca, mother of Chris and Cory, step-mother of Theresa and Christopher, and adopted mother of Ngoc with her baby Brittney. She is the grandmother of ten.
Sheila is currently a certified Spiritual Director with the Archdiocese of New Orleans, a retired chaplain trained through the McFarland Institute, a religious educator, an evangelizer, a coordinator of the Covenant Community of Jesus the Lord, and a coordinator of the Children's Ministry.
Sheila completed her theological training through the Office of the Permanent Diaconate with her husband, Rod, and has graduated from the Leadership in the Faith Community program from Xavier's Institute of Black Catholic Studies. She worked with the Antioch Leadership Training Schools at Sacred Heart Seminary in Monroe, Michigan for 3 years.
Sheila worked extensively in urban and multi-cultural communities, and was the co-director of "Sanctuary", a 501c3 whose primary purpose is to care for homeless families. She operated, and lived in, a shelter for homeless families from 1990-1998, and facilitated the placement of 4 families and 2 missionary families during its operation. She is author of the book, "Welcome to Bible Camp", which teaches the premise of activity based evangelization and has trained youth teams as well as conducted camps from 1990 through 2004. She began her ministry to the Lord as a music minister, writing music and serving in various prayer groups. Since then, she has been a pastoral assistant, mission coordinator, DRE, hospice chaplain, business manager, and whatever God says.
Sheila says, "Walking the pilgrim path in the Lord's footsteps, sometimes crawling, sometimes holding on to His hem and being dragged along, is never dull and never boring. As long as I am with the Shepherd, it's all going to turn out alright!! "
---
Personal Prayer ministry is available upon request after the meal.
Logo items and books are available for purchase.
Since the day is designed to speak to the hearts of women, free of distractions, it is respectfully requested that young children under the age of 14 not be in attendance.
---
TICKETS
Tickets to the Prayer Luncheon are $22.00.
Tickets for priests, deacons, religious brothers and sisters are complimentary, but reservations are required and this may be done online at brmagnifiat@yahoo.com.
Ticket sales end Tuesday, April 10, 2018.
No tickets are sold at the door.
Please use this form for Mail-In Reservations ONLY.


Registration Form must be postmarked by Monday, April 9, 2018.  (check or money order only) Your check serves as your receipt. Your ticket will be at the door.
Name ________________________________________________
Guest(s) Name ______________________________________________
Address ______________________________________________
City ___________________________ State ______ Zip __________
Phone # ____________________
Email (Please print clearly) ______________________________
Enclosed is $ ________________ for _______________ Number of Reservations.
Please Mail Reservation Form, and a check for $22.00 per person payable to Magnificat to:
Kathy Simoneaux
Magnificat
9650 Victory Lane
Denham Springs, LA 70726-5858
---
UPCOMING MEALS FOR OUR CHAPTER —2018/2019
August 18, 2018– Speaker: Denise Beyer
October 27, 2018– Speaker: Kathleen Beckman
April 14, 2018– Speaker: Sheila Fonseca
---
ROSARY BLANKET OF PRAYER
Remember our chapter's commitment to Eucharistic Adoration and to pray the Rosary on the 5th of each month for the intentions of Magnificat, Sanctity of Life, Marriage and Family, and World Peace.
---
OUR PRAYER GROUPS
Is God calling you to be in a Prayer Group? Jesus said "Wherever two or three are gathered in My Name, there I am in their midst." Our prayer groups are open to all.
Magnificat Monthly Eucharistic Holy Hour 
First Thursday of each month In Our Lady of Mercy's Adoration Chapel
starting at 11:00 am followed by noon Mass.
Magnificat Morning of Prayer
Thursday week before the prayer breakfast at
Our Lady of Mercy Parish Activity Center
9:30-12 noon.
---
SERVICE TEAM MEMBERS
Gwen Gillis, Coordinator
TBA-  Assistant Coordinator
Kathy Simoneaux, Treasurer
Lisa Keyes, Communications
Spiritual Advisor: Fr. Al Davidson
---
If you would like to help with a Ministry of Magnificat, or if you have a question or comment for our Service Team, or if you would like to be on our Mailing list for future events, please contact us at brmagnificat@yahoo.com
---
HISTORY of St. Elizabeth of the Visitation Chapter
[Baton Rouge, LA]