Welcome from Broward County, FL!
We welcome you to the webpage of Broward County FL — Handmaids of the Lord Chapter of Magnificat. These are exciting times that we live in and Magnificat was begun in 1981 for such as time as this. There are now over 100 chapters throughout the United States and its territories and in many foreign countries.
---
Magnificat Breakfast
Hosted by the Handmaids of the Lord Chapter of Broward County
Saturday, May 5, 2018
10:00am to 1:30pm
Open seating, please arrive early.
Location:
Sheraton Suites
311 N. University Dr.
Plantation, FL 33324
About our speaker: Sandi Le Bel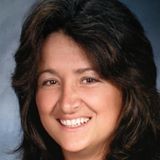 Sandi Le Bel currently serves as the Education Coordinator for the Respect Life Ministry of the Archdiocese of Miami where she speaks to thousands of teens annually on Theology of the Body, Chastity, Fetal Development, Abortion, and Marriage & Family.  She formerly led the South Broward Pregnancy Center which serves nearly 300 clients each month with free pregnancy tests, counseling, ultrasound capabilities, material assistance and post-abortion healing programs.
She witnesses about her powerful encounter in the year 2000 with Jesus Christ and the Blessed Mother, whose grace and mercy moved her from being a "fallen away Catholic" to a "missionary disciple."  She has served in the community as a National Service Committee Council member for Catholic Charismatic Renewal, Parish Why Catholic? Coordinator, Youth Ministry, Member of the Unbound Healing & Deliverance Ministry Leadership Team, Friends of God Prayer Community Leader, and keynote speaker at National Charismatic and Marian Peace Conferences, retreats, and parish days of reflection.
Born in Boston to Cuban immigrant parents, she is a University of Miami graduate and received an MBA from Nova Southeastern University in 1997.  She was a corporate executive at a Fortune 500 company, then became a Franchisee owner of several specialty restaurants in South Florida until 2015 when she joined the Respect Life team.  She and her husband of 26 years, along with their teenage son, also care for a brother-in-law with Down syndrome.  They love traveling, hiking, boating, and fishing together.
---
We will all share together a wonderful breakfast with fellowship, praise and worship.
Prayer ministry available by the Magnificat Service Team.
---
TICKETS
Limited Seating so request your reservation early!
Breakfast will be included!
To secure your reservation please register by April 30, 2018.
Complete the form below and send to our Reservations Chairwoman


Seats per person $25.00 until April 23rd and $30 after April 23rd. Please register by mail.
No Reservations will be accepted at the door.
Your check will serve as your receipt.
Upon arrival please check in at the Registration table and receive your nametag.
ADVANCED RESERVATIONS
Registration Form a must
Seating is Limited so please reserve your seat early!
Name ________________________________________________
Guest(s) Name ______________________________________________
Address ______________________________________________
City ___________________________ State ______ Zip __________
Phone # ____________________
Email (Please print clearly) ______________________________
Enclosed is $ ________________ for _______________ Number of Reservations.
Please Mail Reservation Form and check payable to "Magnificat of Broward County, FL" to:
Kathy Corona
5344 NW 117th Ave.
Coral Springs, FL 33076
For Reservation/Registration Questions, please contact Kathy Corona 954.635.7458.
Open seating, please arrive early.
---
FUTURE MEALS FOR OUR CHAPTER — 2018 / 2019
August 11, 2018 – Life in the Spirit
November 3, 2018 – Fr. Paul Kaienga
February 2, 2019 – TBA
May 4, 2019 – TBA
---
Magnificat Day of Prayer
Please join us in our Rosary Blanket of Prayer on the 10th of every month, as we lift up our hearts to the Lord for the intentions of New Pentecost, Magnificat, Sanctity of Life, our Beloved Priests and Religious and Families.
---
SERVICE TEAM MEMBERS
Frances Rochet, Coordinator, 954-309-4741
Kathy Corona, Secretary, 954-635-7458
Juliana Findley, Treasurer, 754-234-1847
Martha Roman, Historian, 305-401-7694
Spiritual Advisor: Father John Fink
---
If you would like to help with a Ministry of Magnificat, or if you have a question or comment for Our Service Team, or if you would like to be on our Mailing list for future events, please contact Kathy Corona at: Magnificatbrowardcounty@gmail.com
Our chapter's name is "The Handmaids of the Lord", because we are here to serve God's people.
Luke 1:37 "For Nothing is Impossible with God".
We are honored to be the 100th Chapter of The Magnificat Ministry for Catholic women.