Welcome from Bristol, CT
We welcome you to the webpage of Mother of Divine Mercy, Hartford County, Connecticut.  These are exciting times that we live in and Magnificat was begun in 1981 for such a time as this. There are now over 100 chapters throughout the United States and its territories and in many foreign countries.
---
Magnificat Prayer Breakfast
Hosted by the Mother of Divine Mercy Chapter of Magnificat
Saturday, July 14, 2018
9:00 am –12:00 pm
Doors open at 8:30am. We do not assign seats so arrive early.
Location:
DoubleTree by Hilton Hotel
42 Century Drive
Bristol, CT 06010
Guest Speaker: LISA MLADINICH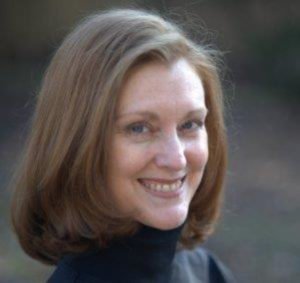 A grateful revert to the Catholic faith, Lisa Mladinich is a wife and mother, and the Host of Shalom World TV's Catholic series, WOMAN: Strong Faith, True Beauty. A dynamic speaker and the award-winning author of five Catholic books.
A New York City actress for many years, Lisa's life was once weighed down by bitter suffering and the belief that God no longer answered her prayers. Infertility, unhealed wounds from an assault in her twenties, and the failure of her career brought her almost to the breaking point. But in 1992, the rediscovery of the Holy Rosary led to her dramatic re-version to the Catholic faith and sparked a complete transformation of her life. In the Church, she found hope, healing, and an incredible renewal of joy and creativity. She also became a mom—her lifelong dream. Now a well-known author, television host, and catechist, Lisa loves to entertain her audiences through true stories of love and faith. She speaks movingly about authentic beauty, Marian spirituality, love of Jesus in the Eucharist, the healing power of confession, finding our way in the spiritual life, and the truths of the Catholic Church that completely restored her faith and set her heart on fire for Jesus Christ.
Lisa has appeared on EWTN TV's Women of Grace, Sunday Night Prime, BookMark, and Catholic Mom's Café,  as well as CatholicTV's This is the Day, EWTN's the Son Rise Morning Show, Sirius XM's The Jennifer Fulwiler Show, Busted Halo, and many other Catholic television and radio programs. She is a regular contributor to Relevant Radio's Morning Air with John Harper and On Call with Wendy Wiese, she writes for CATECHIST magazine, and is the author of  the best-selling, award-winning book, True Radiance: Finding Grace in the Second Half of Life (Servant Books) and the Be An Amazing Catechist booklets (Our Sunday Visitor). Her newest book is a day-by-day school-year devotional that catechizes both adults and children, called Heads Bowed: Prayers for Catholic School Days (Liguori Publications). Lisa is also a contributor to two best-selling devotionals from Ave Maria Press: The Catholic Moms Prayer Companion and Word by Word: Slowing Down With the Hail Mary. She is very proud to be an instructor for Homeschool Connections Online, where she teaches academic writing to homeschooled teenagers and two original courses on authentic beauty, for tween and teen girls.
We do not assign seats so arrive early to check in at the Reservation Table and find seat(s) before the program begins.
Prayer teams are available following the meal.
Religious books and CD's may be available at the meal.
Since the day is designed to speak to the hearts of women, free of distractions, it is respectfully requested that young children not be in attendance.
TICKETS & RESERVATIONS
Tickets are $25 and must be purchased in advance to secure your reservation. No tickets will be sold at the door. Your check will serve as your receipt.
---
MAIL-IN RESERVATIONS
Click on, print and complete the form below (include the names and phone numbers of other ticket holders in your group). Reservations CANNOT be accepted after July 9, 2018.
Please click on this link to download and print a PDF for mailing in your registration.
Reservation Form PDF Download
Please Mail Reservation Form and check for $25 per person, payable to "Magnificat" to:
Magnificat
PO Box 1871
Bristol, CT 06010-1871
---
ONLINE RESERVATIONS
To purchase your ticket online, please fill in your name and phone number in the blanks below and then click on Pay Now button below and then submit your payment information.
---
DONATIONS
To donate to our Bristol Chapter, please use this PayPal link:
PLEASE NOTE:  When setting up your donation, if you want a receipt, you must click the box that states, "Share my mailing address with Magnificat".
UPCOMING MEALS FOR OUR CHAPTER — 2018
July 14, 2018 —- Speaker: Lisa Mladinich
Sept 29, 2018 —- Speaker: Sisters For Life from Brooklyn, NY
ROSARY BLANKET OF PRAYER
Remember our chapter's commitment to Eucharistic Adoration and to pray the Rosary on the 15th of each month for the intentions of Magnificat, the Church, a New Pentecost, Sanctity of Life, Marriage and Family, and World Peace.
OUR PRAYER GROUPS
Is God calling you to be in a Prayer Group? Jesus said "Wherever two or three are gathered in My Name, there I am in their midst." Our prayer groups are open to all.
Internet Prayer Ministry
We are in discernment regarding initiating the Magnificat Internet Prayer Ministry.
Personal Prayer Ministry
Which prays with individuals following The Magnificat Breakfast.
Contact Carol Gignac at motherofdivinemercy999@yahoo.com
Intercessory Prayer Ministry
Meets on the first Wednesday of each month at 1:00 pm
Please contact Gloria Brophy at 860-584-8803.
SERVICE TEAM MEMBERS
Janet Massa, Coordinator
Kathy Maguda, Assistant Coordinator
To Be Announced, Secretary
Michelle Steck, Treasurer
Henrietta Zooleck, Historian
For more information about Magnificat, contact Janet Massa at 860-302-1349.
To be added to our Mailing List, send an email to
motherofdivinemercy999@yahoo.com
---
HISTORY of Mother of Divine Mercy
[Diocese of Hartford, Connecticut]
Est. 2005
Mother of Divine Mercy Magnificat Chapter was established October 1, 2005 on the Feast Day of the Blessed Mother and the Holy Rosary. It was licensed officially a chapter by the State of Connecticut on October 1, 2005. The first breakfast was held on October 7, 2006, the Feast Day of the Blessed Mother and the Holy Rosary at the Clarion Hotel, now known as the DoubleTree by Hilton Hotel. Gloria Brophy is the Foundress of this chapter.
Mother of Divine Mercy Chapter held its last breakfast on April 14, 2018 at the DoubleTree by Hilton Hotel in Bristol, CT.