Welcome from Denver, Colorado
Welcome to the webpage of the Denver, Our Lady of the Blessed Sacrament, Chapter. These are exciting times that we live in and Magnificat was begun in 1981 for such a time as this. There are now over 100 chapters throughout the United States and its territories and in many foreign countries.
---
You are invited to attend a Magnificat Luncheon
Sponsored by Our Lady of the Blessed Sacrament Chapter
Sunday February 11, 2018
1 – 4 PM
Location:
Pinehurst Country Club
6255 West Quincy Avenue
Denver, CO 80235
About Our Speaker: Elyse O'Kane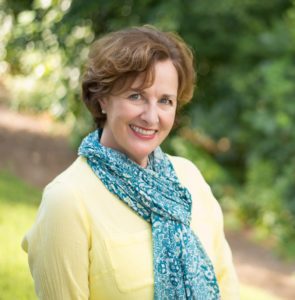 "My soul proclaims the greatness of the Lord; my spirit rejoices in
God, my Savior." Luke 1:46-47
Elyse O'Kane is a wife, a mother of three adult sons, a grandmother and worked as a speech and hearing pathologist and reading tutor. She is also a Catholic singer and songwriter. While Elyse always enjoyed music and sang in her church choir, she was never formally trained. Her gift of songwriting came spontaneously to her one day after Mass. Elyse heard a beautiful melody within her heart along with the words of Mary's Magnificat. Shortly after that, more melodies and lyrics were created and a CD, With All My Heart, was recorded with twelve original compositions. Several songs have been published and "Magnificat" has been chosen as the theme song of the worldwide ministry of the Magnificat ministry. Elyse has appeared on Women of Grace on EWTN and her story has been published in Magnifcat Proclaims. She is a speaker and is involved with a healing and prayer ministry. Elyse also writes a blog and recently completed her 2nd CD, A Time to Heal. Come and listen to Elyse's inspiring story of how her life was changed by the "yes" of others and the power of the Holy Spirit and the Blessed Mother.
The title of her talk is "Say Yes".
---
Since the day is designed to speak to the hearts of women, free of distractions, it is respectfully requested that young children not be in attendance.
---
TICKETS
Please print off and use this form for Mail In Reservations.
No Reservations are accepted at the door.


The Cost of reservations is
$30.00 per person
(Checks Only Please!)
Your Reservation Form must be postmarked
before
February 5, 2018
Name ________________________________________________
Guest(s) Name ______________________________________________
Address ______________________________________________
City ___________________________ State ______ Zip __________
Phone # ____________________
Email (Please print clearly) ______________________________
Enclosed is $ ________________ for _______________ Number of Reservations.
Please Mail Reservation Form and check payable to "Magnificat Denver Chapter" to:
Magnificat Denver Chapter
c/o Therese Wolf
6009 South Garland Way
Littleton, CO 80123-3421
---
UPCOMING MEALS FOR OUR CHAPTER — 2018
February 11, 2018 Speaker TBA
---
ROSARY BLANKET OF PRAYER
Remember our chapter's commitment to Eucharistic Adoration and to pray the Rosary on the 4th of each month for the intentions of Magnificat, Sanctity of Life, Marriage and Family, and World Peace.
---
SERVICE TEAM MEMBERS
Celia Kulbe, Coordinator
Ruth Ann Dempsey, Assistant Coordinator
Therese Wolf, Recording Secretary
Mary Beth Bonacci, Treasurer
Marion Budz, Historian
Fr. John Therese, Spiritual Advisor
---
Comments or Questions?? Please contact us at magnificatofdenver@gmail.com