Welcome from San Gabriel Valley, California.
We welcome you to the webpage of Mary, Queen of the Valley San Gabriel, CA Chapter of Magnificat. These are exciting times that we live in and Magnificat was begun in 1981 for such a time as this. There are now over 100 chapters throughout the United States and its territories and in many foreign countries.
---
Magnificat Prayer Meal
Hosted by the Mary, Queen of the Valley Chapter of Magnificat
Saturday, March 24, 2018
9:30 am – 1:00pm
.
Doors open at 9:30 am. We do not assign seats (unless a full table is reserved) so arrive early to check in at the Reservation Table and find seat(s) before the program begins.
Location:
San Dimas Canyon Golf Course
2100 Terrebonne Ave
San Dimas, CA 91773
Guest Speaker: Jess Echeverry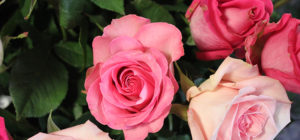 Jess Echeverry is a women and family advocate and speaker. She is a convert to Catholicism after having "spent time" in agnosticism, self-realization and New Age spirituality. Her conversion/life story is a jaw dropper you won't want to miss! From enduring sexual abuse and rape to finding forgiveness and even love for her attackers, Jess shares her story in the hope that the Gospel of Jesus Christ is represented in it and it can touch the hearts of many and turn them to Him! She has had the opportunity to share her testimony in various events throughout the country. Jess has appeared on EWTN's The Catholic View for Women, has been interviewed by Spirit Radio's Morning Show host Jen Brown, Guadalupe Radio's Morning Glory host Gloria Purvis, and has also been featured in a Catholic Answers Focus podcast with then host, Patrick Coffin. Inspired by the good things God has wrought in her life, she is presently penning her first book detailing her life experiences in a way that lifts up and enlightens others who are searching for ways to heal. She is a strong and effective speaker who has been able to, with the help of God's grace, turn those past experiences, and all the healing that she has received along the way, into real, loving help for others. Visit her website at mommaletics.com.
~For He will give His angels charge concerning you, to guard you in all your ways. ~ Ps. 91:11
---
Prayer teams are available following the meal.
Religious books and CD's will be available at the meal.
Since the day is designed to speak to the hearts of women, free of distractions, it is respectfully requested that young children not be in attendance.
---
TICKETS
Tickets are $28 and must be purchased in advance to secure your reservation. Tickets will be sold at the door for $32. Your check will serve as your receipt.
RESERVATION FORM:
Please use this form for Mail-In to reserve your seat today. Complete the form below (include the names and phone numbers of other ticket holders in your group). Walk-ins will be accepted the day of the event for $32.00.


$28.00 per person by mail; Registration Form must be postmarked by
March 17, 2018
 to receive the advance purchase price.  (check only)
Name ________________________________________________
Guest(s) Name ______________________________________________
Address ______________________________________________
City ___________________________ State ______ Zip __________
Phone # ____________________
Email (Please print clearly) ______________________________
I am available to serve as:
Table Hostess ___  Greeter ___
Enclosed is $ ________________ for _______________ Number of Reservations.
Please Mail Reservation Form and check for $28 per person, payable to "Magnificat" to:
Magnificat SGV Chapter
P.O. Box 4469
San Dimas, CA 91773
---
For more information about our upcoming meal and chapter activities, please visit our Chapter Website.
---
UPCOMING MEALS FOR OUR CHAPTER — 2018
March 24, 2018 — Speaker:  Jess Echeverry
May, 2018 — Speaker: TBA
September, 2018 — Speaker: TBA.
December, 2018 — Speaker: TBA
---
ROSARY BLANKET OF PRAYER
Remember our chapter's commitment to Eucharistic Adoration and to pray the Rosary on the 11th of each month for the intentions of Magnificat, Sanctity of Life, Marriage and Family, and World Peace.
---
OUR PRAYER GROUPS
Is God calling you to be in a Prayer Group? Jesus said "Wherever two or three are gathered in My Name, there I am in their midst." Our prayer groups are open to all.
Internet Prayer Ministry
the newly initiated Magnificat Internet Prayer Ministry.
Contact Sandy Elliott at workthebeads@gmail.com.
Personal Prayer Ministry (SGV in progress)
which prays with individuals following The Magnificat Breakfast.
Contact Betty Carty at cartye@yahoo.com
Intercessory Prayer Ministry (TBD in SGV)
meets on the first Thursday of each month at 7:00 pm
St. Paul's Church, North Canton.
Contact Betty Schnitzler at eschnitz@msn.com.
---
SERVICE TEAM MEMBERS
Clara Luera, Coordinator
Anna Shiroma, Asst. Coordinator
Josie Robledo, Secretary
Estella Contreras, Secretary
Carmen Henry, Treasurer
Anita Baasch, Historian
For more information about Magnificat, contact Clara Luera at 626-963-5532.
To be added to our Mailing List, send an email to SGVMagnificat@yahoo.com or call Clara Luera at 626-963-5532.
---
HISTORY of Mary, Queen of the Valley Chapter
[Diocese of Los Angeles, California]
Est. 2005
San Gabriel Valley Magnificat Chapter was established October 1, 2005 during the month of the Rosary. It was licensed officially a chapter by the State of California on August 31, 2006. The first breakfast was held on October 10, 2005 at the Shady Hollow Country Club. Clara Luera is the Foundress of this chapter.
Our Chapter began to hold its breakfasts at Country Club in San Dimas in 2005. The Spiritual name "Mary Queen of the Valley" was added in 2008.
Mary Queen of of the Valley Chapter continues to serve the women of the San Gabriel Valley in the mission to save souls and offer hope.